Shows for Your Summer Binge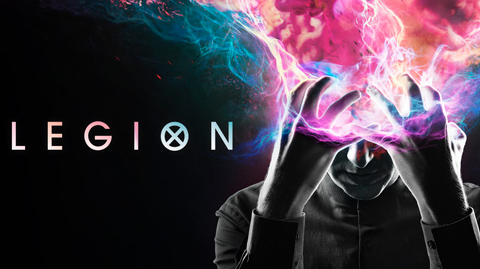 Hang on for a minute...we're trying to find some more stories you might like.
Summer is coming, and the days and weeks in the summer heat are looming over us. This is the perfect time to relax by the pool, have fun at the beach, hang out with friends, and spend time on your couch to start, catch up, finish, or rewatch some awesome TV shows on your agenda. If you don't know what to dedicate your long summer days and nights with Netflix or Hulu to, we got five TV shows for you to be kept occupied this summer.
Legion (2017 – present) – FX
Can great power be confused for insanity? Based on the Marvel Comics and the X-Men, Legion follows the life of a man named David Haller (Dan Stevens) diagnosed with schizophrenia, starting his story from his 30s. From his psychiatric hospital to his adventures with his girlfriend Syd (Rachel Keller), we see that David is no ordinary mutant as we learn more of his indescribably powerful mind and its hidden secrets. Due to his ability to twist his own reality, no one, not even David, knows what's real and what really happened in his shady past.
Sherlock (2010 – 2017) – BBC/PBS
Benedict Cumberbatch plays your favorite consulting detective in the 21st-century adaptation of Sir Arthur Conan Doyle's greatest detective series, Sherlock Holmes. Sherlock and his companion Dr. John Watson (Martin Freeman) solve baffling mysteries even Scotland Yard cannot solve. With all your favorite classical characters, such as Mrs. Hudson (Una Stubbs), Mary (Amanda Abbington), Moriarty (Andrew Scott), Mycroft (Mark Gatiss), and many more, explore the engaging stories that would leave you on the edge of your seat, falling at Reichenbach.
  

13 Reasons Why (2017 – present) – Netflix
Based on Jay Asher's novel 13 Reasons Why, this drama-mystery series revolves around high school student Hannah Baker (Katherine Langford) who had committed suicide after going through a series of events that have pushed her into the depths of mental illness and, eventually, to her unfortunate death. At least one person from each of these events are the reasons why she killed herself, which she informs them about in a box of 13 cassette tapes, one for each reason. (This show contains graphic and triggering scenes for some audiences.)
 

Supernatural (2005 – present) – CW
The Winchester family business is not what you expected. Sam (Jared Padalecki) and Dean Winchester (Jensen Ackles) are two brothers raised by their dad to hunt and kill all of those monsters that would haunt your dreams as a kid. As they continue to save people and hunt these monsters, they soon realize that there is something bigger planned for them that started way in the past when their mother had died from the supernatural. Little did they know that a world of angels and demons and monsters would change their life in the most unimaginable ways.
 

Gilmore Girls (2000 – 2007) – CW
This show follows the story of single mom Lorelai Gilmore (Lauren Graham) and her almost 16-year-old daughter Rory (Alexis Bledel) who are from a small Connecticut town called Stars Hollow. Throughout the series, we watch and learn from the Gilmore girls as they find themselves challenged by issues of family, friends, romance, social class, and a divide in generations. This mother/daughter duo and everyone else in their lives will get you to laugh and cry and everything in between.
Since these shows range from different genres, you can get a chance of thriller, suspense and mystery, and/or laugh and cry along to the comedy all summer long. Also, due to the variety of shows, hopefully, one has sparked your interest and has you ready to kick back on your bed or couch to watch one of these amazing plotlines unfold to you.