"Modern Love" – Surprisingly Raw, Magical, Clever, Complicated, and Moving – without the Cheese.
Carlisle West '21, Staff Writer
December 9, 2019
I first noticed the gigantic billboard advertising the Amazon Prime original series Modern Love as I waited to check luggage at LAX. As I unromantically sipped my cold, black coffee alongside hurried Southwest handlers and passengers, I recalled thinking my cold, black coffee was more interesting than this Modern Love show could ever be. I don't know why, but one quick look at that billboard made me want to hurl my coffee at it and scream. Maybe I felt that the billboard, its message, and the show was promoting a facade that would never capture the essence of REAL romance. I concluded that this new show — Modern Love — should more appropriately be called "Fake Love" or "Hallmark Movie Love." Feeling a wave of extreme nausea come over me, I turned away from the billboard to give the luggage handler a crumpled five-dollar bill and rushed towards my gate, pushing the billboard out of my thoughts. (Now that I think about it, I think I was probably growing nauseous from the stale coffee and not the billboard – I apologize for the misleading information).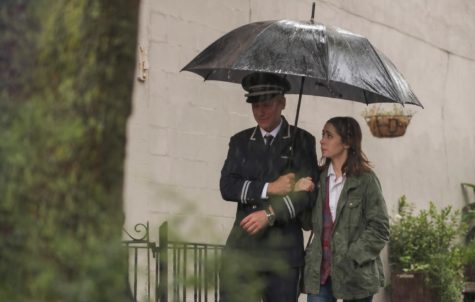 Now, before the hopeless romantics reading this say "Whoa, Carlisle! You're such a romance hater!", I say adamantly, "I am nothing of the sort!" In fact, I think I've seen Love Actually more than I have seen my closest relatives at Thanksgiving. You see, I was upset with this billboard because I assumed that yet another director (and also Modern Love's producers and actors) had created another fantasy-fest allegedly about "modern love."
So, imagine the strange coincidence that on the night after my brief – yet troubling – Modern Love billboard encounter, my mom began to talk about her new favorite show after a rainy but eventful day touring Colgate University. Only a few moments after she dropped the name, I groaned in disgust. However, being the savvy lawyer she is, my mom knew she had to sell me on the show. I hesitantly listened as my mom plead her case, promising that the few episodes she had already watched were unlike any other movie or show about real love. She then introduced her evidence to the room, adding on that I usually liked the shows and movies she picked out and closed the case brutally, stating that I was a sucker for a good romantic movie. My mom knows that the only thing I hate more than a cheesy rom-com is losing an argument. My head was in the game; I had to watch the show and prove her wrong to uphold my dignity. 
If you're not familiar with the show, Modern Love is an Amazon Prime original series based on the New York Times column of the same name. Each week since 2004, the column has published eight allegedly true love stories submitted by the Times readers. The producers and creators of Modern Love attuned to the column's buzz and following, and fans themselves adapted eight of these New York "love" stories into the Modern Love series. Each 30-minute vignette is a vastly different scenario than the next, and no characters or storylines seem connected other than all having New York as their backdrop.  
Not even five minutes after I had expressed my distaste, I was already fascinated by the opening credits and knew all the words to the theme song. Contrary to what I had assumed a day earlier, the show neither perpetuates a singular example of love nor focuses on one type of relationship. Far from cheesy, Modern Love shows all aspects of love through different kinds of relationships, such as between friends, couples, coworkers, and even strangers. Modern Love also goes beyond the stereotypical image of love, revealing the quirky, devastating, and heartwarming side of love we experience in various modern situations. Beyond the show, Modern Love invites viewers to explore the complexity of love through certain crossroads in the character's lives. For example, this might be seen through a bipolar woman, struggling to meet someone that will accept her and her condition, or a mother striving to live as a successful book critic and a single mom with the assistance of her trusty Yugoslavian doorman.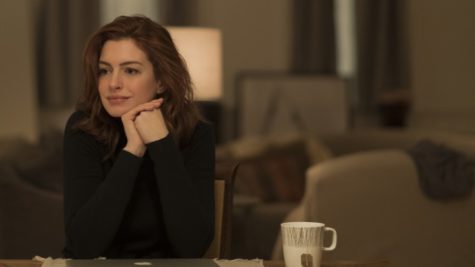 I have never connected so deeply with a show's characters before; I found myself immediately transported into their lives, dreams, and struggles, crying with and for some characters and feeling joy for others who overcame struggles and found their way again. Though each episode explodes with intense meaning and valuable life lessons, the main message of the show only came to me as the credits of the last episode rolled around. This specific episode follows a 70ish-year-old woman yearning for and grieving her late husband, whom she unexpectedly met later in life upon the death of her first husband. She tries to set aside her pain to start running again, as her love of running is how she met her recently deceased second love. As she begins to find her rhythm again, she has a revelation: love is not easily defined and should never be limited. She says that what most people don't understand is that we can still feel love's power whether it comes our way when we are basking in the exuberance of youth or running in life's last marathon. Love is never just one thing, one feeling, one category. 
Finally, I must admit that overall I was blown away and crying both happy and sad tears while viewing almost every episode. I hope this isn't a spoiler, but I was pleasantly surprised and pleased when at the very end of episode eight, the lives and tales of love my mom and I watched unfold were surprisingly, briefly, subtly and ever so carefully shown as intertwined and connected. And just like that, it hit me: love is more than a feeling – it's a connection. Surprising too, was how I felt watching the final credits roll; I felt that warm and fuzzy mom-daughter kinda love from my youth as I hugged my mom and we yelled in unison "THAT SHOW IS SO AWESOME!" Yes. THAT show – the one on the airport billboard that I DEFINITELY would never be watching. So, grab the kleenex and the remote and get ready to spread some Modern Love.