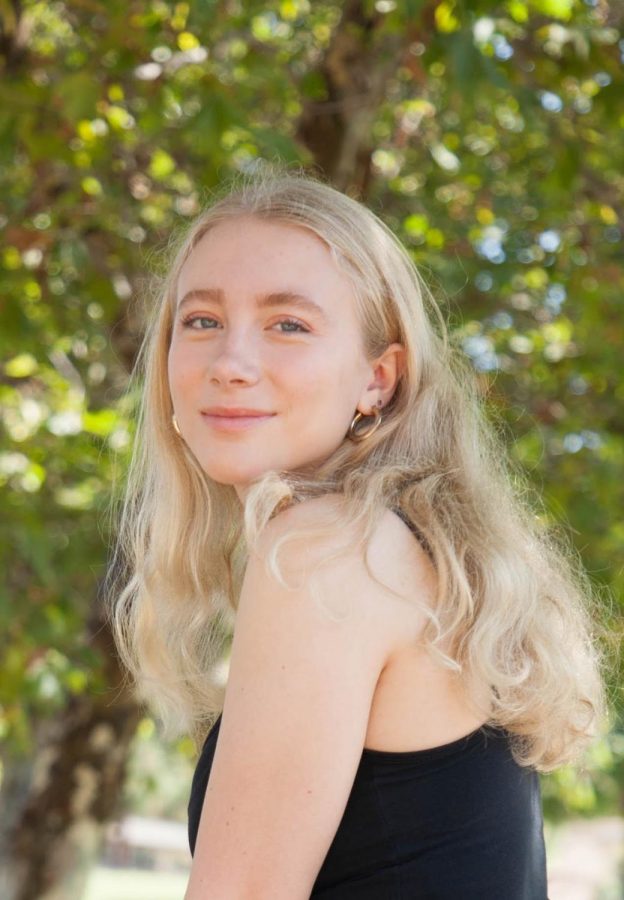 While most Marymount seniors are anxiously awaiting college decisions and fighting off senioritis, Kendra Thornburgh-Mueller '20, Sunset Editor-in-Chief, is hard at work on her art and photography. As a teenage artist attempting to garner more exposure, Kendra is currently organizing a spring art gallery exhibition with her fellow Marymount artist, Malia Campain '20. Kendra's fascination with different mediums of art began in her early childhood, and now, it has become an integral part of her life. She is currently in the midst of composing her AP Studio Art: 2-D Design concentration project, and she is still creating new pieces just for fun! Here, Kendra Thornburgh-Mueller describes her passion for art, showcases her latest work, and offers several pieces of valuable advice about the creative process for other young artists.
When did you decide that you wanted to be an artist? What has attracted you to different mediums?
I don't think I ever really decided I wanted to be an artist — art is just something I cannot imagine living without. I have been attracted to different mediums mainly because I like to experiment and see how the medium used affects the emotions evoked. That being said, my favorite medium by far is photography. 
What artists, authors, and/or literary works have inspired you, and why?
Recently, I have been inspired by Jess Farran and Robert Doisneau, although they are very different photographers. I am also a huge fan of the book Eternal Sleepover aggregated by Messy Magazine, which contains hundreds of pages of art and poems by various young artists. It specifically inspired me to make zines, or mini booklets of photos, and try more abstract styles of photography.
What are your plans for your art in college and in the future? 
While I applied to some universities with dual-degree art programs, I do not know exactly where I will go with my art in the future. All I know for sure is that I want it to remain a big part of my life, even if it is just a hobby. My family and friends are supportive of this.
What is your advice to other aspiring young artists?
Delete Instagram, or whatever platform you see artistic content on often, at least for a couple of months. I used to constantly compare myself and my work to artists I followed on Instagram, so much so that I became fed up with what I was creating and lost confidence in my creative voice. I deleted my social media apps last year for about 4 months, and it was a great decision. It made me remember that art always must come from within first, and must be created for yourself or for a specific purpose, not for validation. 
Who has helped or influenced you to become the artist you are today?
Mr. Zimmerman teaching me how to develop film completely changed the way I look at photography. The darkroom made the whole process slower and each piece more meaningful, while also just being a relaxing sanctuary for me. 
Do you showcase/publish your work anywhere? 
I have a simple website with photos and some paintings/collages, though I am still working out how to showcase my zines and video pieces. Malia Campain '20 and I are planning a gallery for this spring. 
How do you balance your art with school, college applications, Varsity Water Polo, etc.?
I bring a camera with me practically everywhere (except school) and make time on breaks or weekends to have photo shoots. I am taking AP 2D Design this year, so much of my current work is surrounding my sustained investigation, a 15 piece series with the same theme. Luckily, the pieces I am creating for that class are the types of pieces I want to be creating at the moment.