Cross Country Mammoth Trip: A Recap!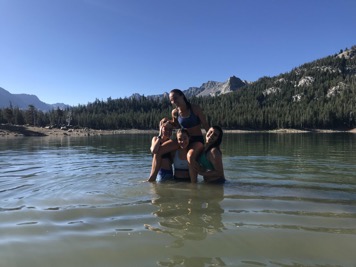 Bella Wright '19, Student Life Section Editor
October 15, 2018
Mammoth. 8 girls. 4 days. 7,880 feet of elevation. Milkshakes and paddleboards, card games and freezing lakes. Not only were the grueling long runs and inspirational talks from Coach Lasan hard to forget, but my teammates made it extraordinarily memorable. The upcoming season was quickly approaching; therefore, this bonding experience was a crucial component to our team's success. Mammoth was a chance to get away, to reconnect with one another and with our passion, cross country. But importantly, it was a time to grow together: our own little cross country family. And sitting around the speckled wood dinner table each night, laughing uncontrollably over bowls of steaming pesto pasta, I felt just that. I was home.
Soon enough, we fell into a routine. We reluctantly woke each morning before dawn, enticed by the promise of a warm breakfast of chilaquiles and English muffins that would be waiting for us after our run. Met with the crisp fresh air of the mountains, we set off, our lungs burning from the altitude, and our legs sore from the previous workouts. Weaving in and out of the forest brush, we ran. Pushing not only ourselves, but each other to go just a little bit faster, we attacked the downhill. Before we knew it, we were thankfully back in our cabins, done with running. At least for a few hours.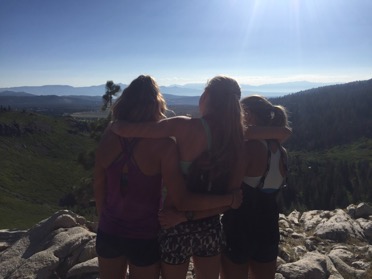 Courtesy of Bella Wright '19
Each day of Mammoth was an unforgettable adventure. Although there were physically challenging moments, each obstacle was overcome. From cooking with Lasan to cliff-jumping, each moment was full of exhilaration. I encourage anyone who loves running cross country to attend the Mammoth Trip. Not only is it a chance to condition and train for the upcoming season, but it is also a time of bonding, epic activities, and memories that you will cherish for the rest of your life.