Faculty: Past and Present
Grace Staver '21, Staff Writer
March 18, 2019
Dr. Doan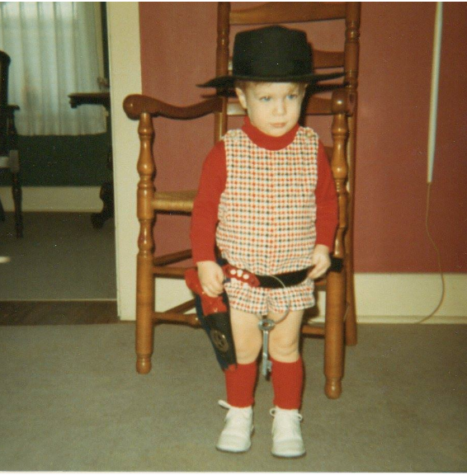 Dr. Doan at 2 years old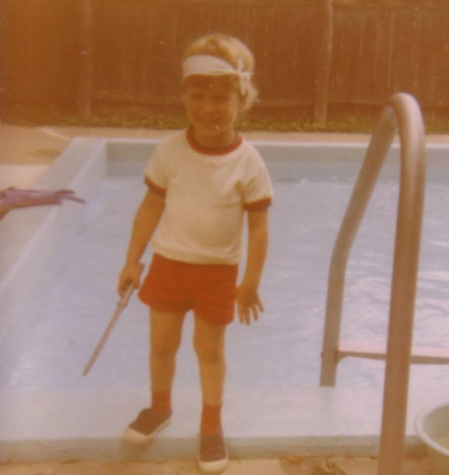 At home in Bucks County, PA after a head injury.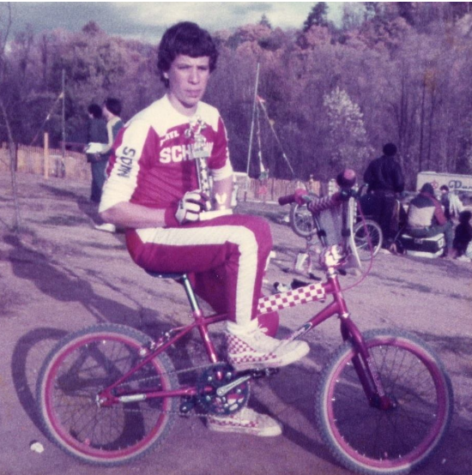 BMX racing at 14 years old.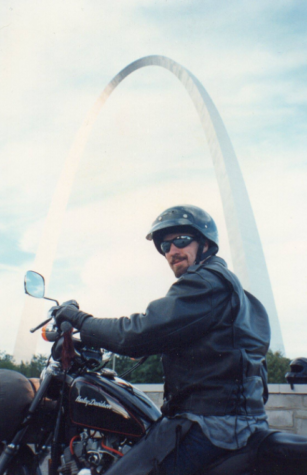 Halfway through first cross-country motorcycle trip.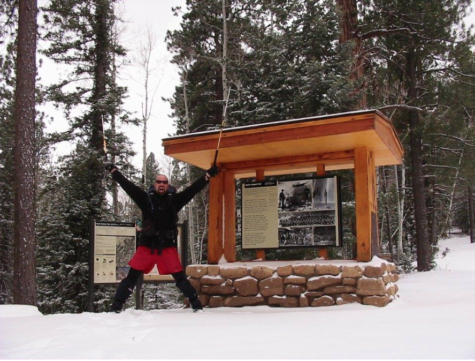 Halfway through a 42-mile hike from the south rim of the Grand Canyon to the north rim and back again. It started snowing that morning. I was the only visitor to the north rim that day. The roads leading to the north rim are closed every November until May – the only access is to hike across the canyon and I was the only one doing that.
Mrs. Cowan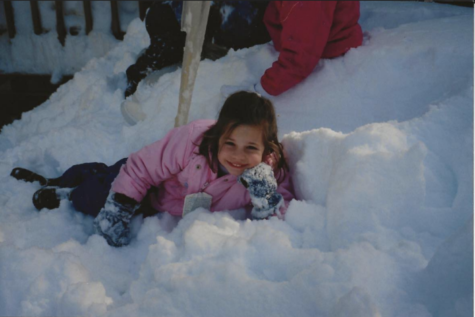 I am four-years-old and experiencing snow for the very first time in Squaw Valley. It's one of my favorite and earliest memories of childhood.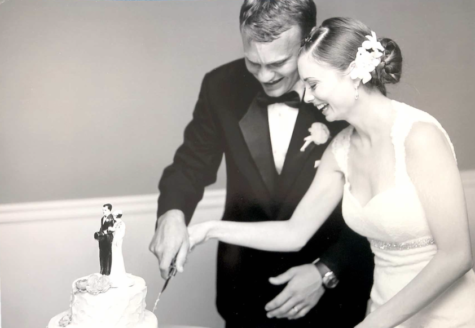 The second photo is my husband and I cutting the cake at our wedding. The wedding cake topper was the one my grandparents used at their wedding, and all the grandchildren who have gotten married have used it.
Mr. Beckner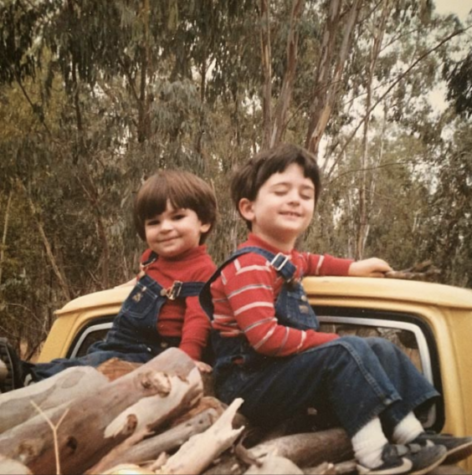 The first one is my brother and I (I'm on the left) in the back of my dad's old truck.  We must have been gathering firewood from the local forest. I should definitely style my hair exactly like this again.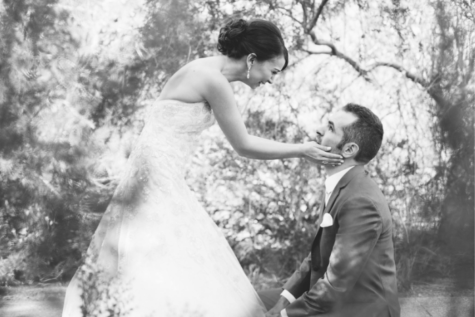 The second is a picture from the "first look" at our wedding, which is a somewhat common tradition of the bride and groom seeing each other before the ceremony. I hadn't seen her yet that day, and I was completely overwhelmed. I couldn't believe my luck. It was one of the happiest moments of my life.
The third is the sort of reason I married her. We have a tradition where every year we wear our Halloween costumes to take pictures with Santa (Totally normal. Not weird at all). All three of us always have the same neutral expression, and we plan on continuing this if/when we have kids and beyond. This year, we were both Gandalf the Grey. She's the most handsome Gandalf in all the land.
Mr. Zimmerman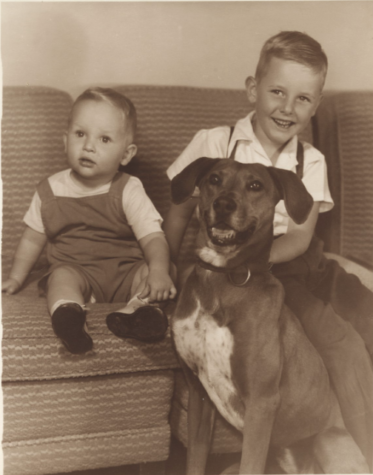 Me, my older brother Paul, and the family hound, Brunhilda, 1950. We also had a 1952 Ford named Guinevere. My mother was an English teacher.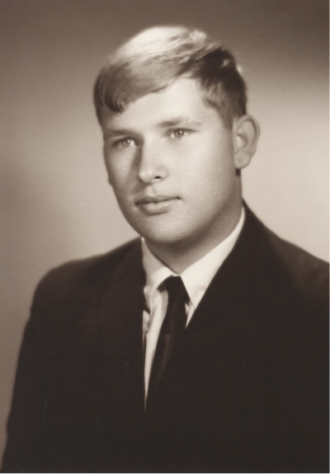 St. Bernard H.S. graduation, 1967. On my way to Loyola U., soon to be Loyola-Marymount. The big change in the campus was there was suddenly lights all over the place.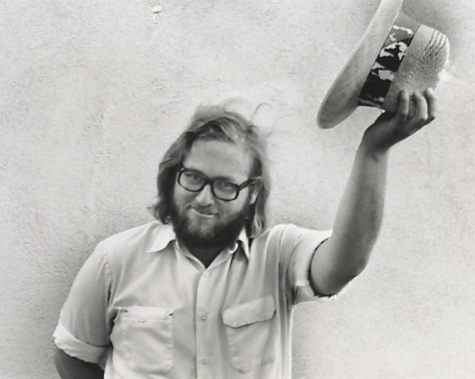 The 1960s, between protest marches… There was a song from that time that had the lyric, "We were young with all of our might." It fit.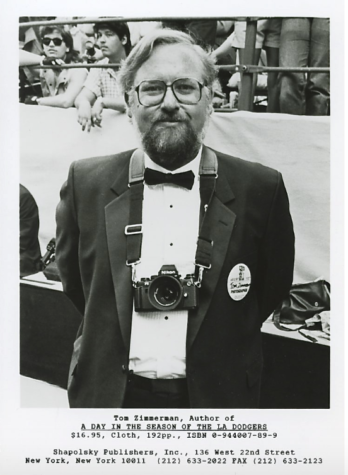 I photoed the Academy Awards for three years. Even the lowly photographers had to wear a tuxedo. The photo was taken for me by the National Enquirer photographer who was standing next to me. Used as an advertisement for my first book, "A Day in the Season of the L.A. Dodgers."
Mrs. St. Hilaire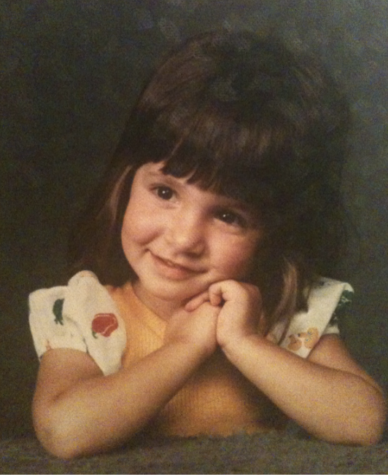 Me as a toddler (1986 or 1987 perhaps?)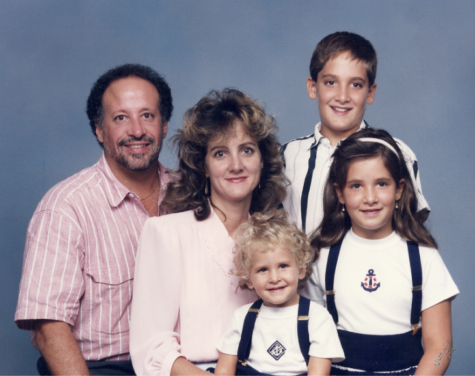 An embarrassing family photo that I just had to share because of the sailor outfit! That's me with the brown hair. (Maybe 1991?)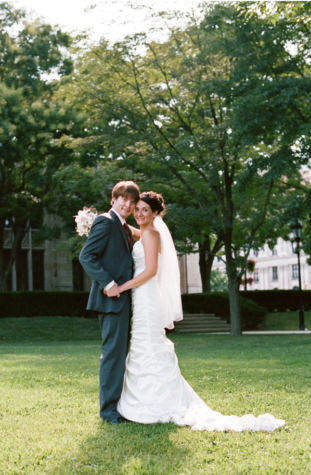 My wedding! (Pittsburgh, PA Summer 2011)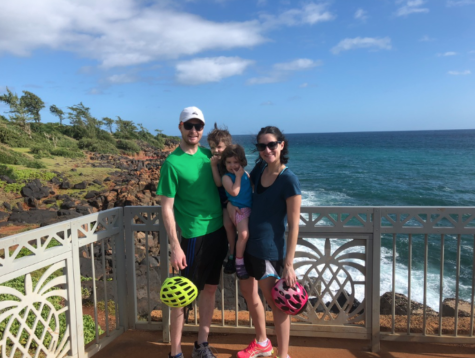 Kauai, with our children – Guerin & Gracie (Winter, 2018)