Instagram Worthy Restaurants
Brooke Pierpoint '21 and Stephanie Sowa '21, Staff Writer and Athletics Editor
May 20, 2019
Are you ever scrolling through your Instagram feed, come across a picture that makes your mouth water, and think, "How soon can I be there?" Thankfully for you, you're in the right place to find "Instagram Worthy" restaurants that will satisfy your cravings.
SweetGreen – Our favorite salad place. Each location has healthy, colorful options that will provide your body with nutrients and leave your Instagram popping. The restaurants provide clean and yummy meals with a beautiful aesthetic.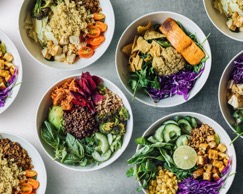 https://nutritiouslife.com/eat-empowered/perfect-salad-rules-sweetgreen/
Malibu Farm – Many people who travel to Los Angeles have Malibu Farm on their must-see list. The location is absolutely superb: you are one with nature as you dine next to the beautiful scenery of the ocean and mountains.  
https://www.pinterest.com/pin/790170697091279669/
Sugarfish – Definitely leaves you feeling great about yourself and ready to plan your next meal here. Their menu is full of appetizing options as they constantly serve their newest specials. When dining at Sugarfish, you are guaranteed fresh fish that they place perfectly on your plate for your Instagram snapshot.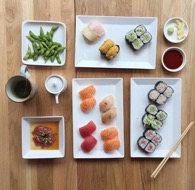 http://gothamist.com/2016/11/05/sugarfish_sushi_nyc.php#photo-1
In-n-Out – You cannot go wrong when you eat at this classic burger joint. Whether you are ordering a cheeseburger or a hamburger, vanilla or chocolate milkshake, regular or animal-style fries, In-n-Out is what "a hamburger's all about." Prepare your camera for the awesome food and fun environment.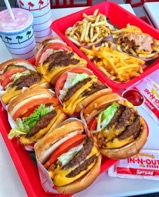 https://www.tumblr.com/tagged/in+n+out
Barton G – If you are having an exciting dinner party where you desire incredible presentations and amazing food, go to Barton G! Their extravagant dishes and vibrant decorations leave guests in awe before devouring their delightful meals. Your Instagram will be buzzing once people see how your dessert was presented in a treasure box.
http://cityneversleeps.com/barton-g-restaurant-ultimate-instagram-hunting-ground/
Tavern – Order their mouthwatering burger or a refreshing salad depending on your mood while you take selfies with the natural lighting. The restaurant is attached to a bakery in the front where you can pick up a gluten-free chocolate walnut cookie that you will definitely keep to yourself.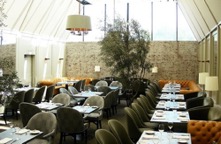 https://www.venuereport.com/venue/tavern/
Sidecar Doughnuts – Delicious smells and the various donuts flavors will definitely make your day. There are plenty of creative donuts, from sweet treats to savory breakfast flavors, in addition to their beloved gluten-free options.
https://kirbiecravings.com/sidecar-doughnuts-coffee-del-mar/