A Celebration of Friendship: Grandparent's Day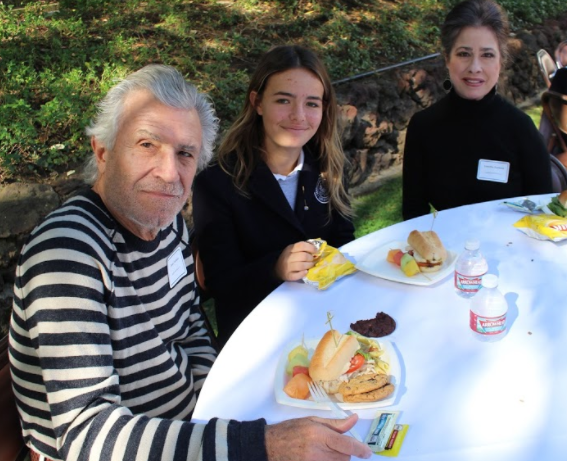 Hang on for a minute...we're trying to find some more stories you might like.
On the 22nd of November, Marymount welcomed a wave of grandparents on campus to enjoy a special mass and lunch with their granddaughters. It was a heartfelt celebration where students felt spiced up on a regular school day, and it was the perfect way to kickstart the long-awaited Thanksgiving break. Even with the tangible feeling of giddiness to escape school and eat some turkey, it was truly a meaningful occasion for grandchildren, grandparents, and special friends to enjoy quiet reflection in church and a pleasant lunch together.
Accompanied by amazing performances from Marymount's choirs, orchestra, and dancers in Mass, everyone was charmed as people from all over the room chimed in why they were thankful for each other. There were no uneasy feelings if a person had no grandparent to bring; a palpable feeling of comfort and ease permeated Marymount in those hours. One grandmother, who simply melted everyone's hearts, stated that her granddaughter was her "sunshine." In my humble opinion, it is a seriously good thing for the world when people, young and old, can come together, enjoy God, and life.
Speaking of "sunshine," the day itself was a comfortable one, with a sunny yet pleasant atmosphere that the grandparents enjoyed while sitting at circular, fancy tables under the shade of the trees. Students walked hand-in-hand with their grandparents to feast on turkey sandwiches and pesto pasta while introducing them to their many friends at Marymount. Truly, it was a bright experience for all involved.