MUN Takes Tustin Conference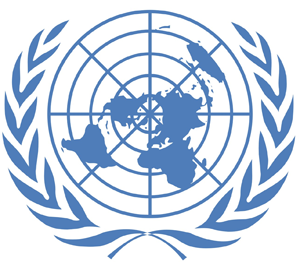 Hang on for a minute...we're trying to find some more stories you might like.
On November 19th, Marymount's Model United Nations went to Tustin High School to compete against hundreds of other delegates. Marymount's delegates competed, worked hard, and discussed among their committees. We were thrilled with our results, collecting twenty-six awards for various accomplishments! This past conference marks the most successful conference for Marymount, as we received the most awards in Marymount MUN history! After spending nine hours at the conference, we took the bus to Downtown Disney where we ate and chatted with friends for a while. The preparation and work for the conference was difficult, but the final outcome was rewarding.
At UCSD Triton, the previous conference, sixteen students competed, earning a total of seven awards. Two students won Best Delegate Gavels, including Grace Rector who later told us about her MUN experience and recalled how hard she worked for this award. "Model UN is often a challenge," Grace said, "The committee on indigenous rights and forced sterilization was by far the most challenging committee I have participated in, because I had to go against my morals. In MUN there are crises or news updates that can radically change your country's policy." Grace strongly believes MUN has boosted her confidence and helped her win best delegate. She proceeded to say, "The feeling of winning this award is priceless because it is completely merit-based. Although winning is incredible because it is validation of your achievement, every delegate wins because we are all learning about an issue central to the developing world that we may not have understood otherwise." Education and global issues are brought together at Model United Nations, and we encourage everyone to come to at least one meeting and see if it is for you!