Staff Spotlight: Friendship with Ms. Bathker & Ms. Hubbell
Kelly Sodl '20, Staff Writer
May 20, 2019
Ms. Hubbell and Ms. Bathker exemplify the power of a Marymount friendship. Their friendship started before they even attended their first day of school! Ms. Bathker interviewed with Ms. Hubbell's mom who used to work on campus, which gave them a perfect introduction to becoming best friends during orientation. From there, their friendship continued to blossom and strengthen throughout their Marymount years. As they reflected on their sailor sisterhood, they both commented on how and why they were able to remain such good friends. They explained that having different interests, but still becoming involved in the same things, allowed for their friendship to progress. Similarly, having similar temperaments and outlooks on the world allowed them to relate to one another and deepen their relationship.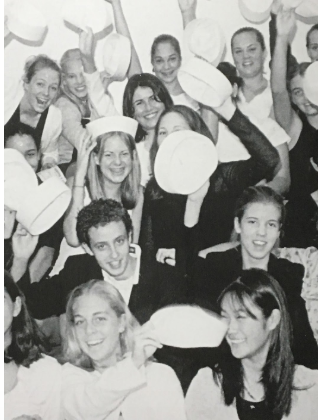 They also gave advice on how they believe high school friends could best remain in touch. They said that getting together for dinner or brunch while home from college and attending the Marymount-provided alumni events is the best, easiest, and most fun way to stay in touch. By seeing one another in person – in comparison to keeping touch over social media or texting – their relationship was able to remain strong and continue to flourish. Face to face contact helps keep your connection and allows your friendship to thrive. Similarly, getting to know one another's family helps you stay close. They stayed in touch throughout college and even lived together for a summer, but they said that living and working in the same place has really allowed them to give their friendship the time and place needed to allow it to continue to grow.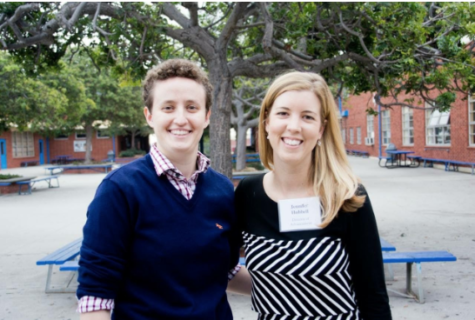 Now, a couple of years later and on staff at Marymount together, they still have their memories from their student days in their hearts but are adding even more to their repertoire. Despite their busy schedules, they have remained best friends and will be for life. Ms. Hubbell and Ms. Bathker's friendship is truly one that should inspire, and embodies the power of, our fellow Sailor Sisters.