Mission in Action: Diversity Day Preview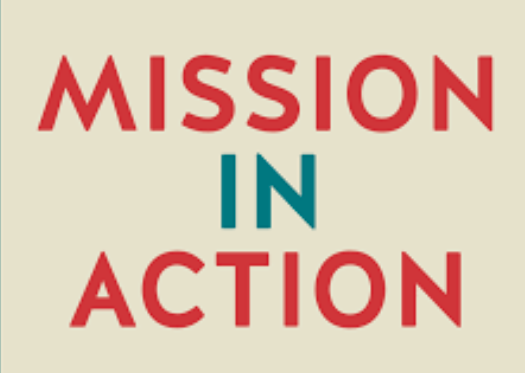 Hang on for a minute...we're trying to find some more stories you might like.
Community through Unity. Marymount's 2017 Mission in Action Day will center around the school's mission statement for the year and celebrate what makes all of us unique in order to show that "through our diversity, we are stronger and better together" – Ms. Hazell O'Brien.
Monday, March 20th is unlike any other school day (or Mission in Action Day that we've had in a very long time). It is a fully immersive day celebrating all things diverse: thought, religion, culture, race, gender, even geographic location. The day will start off with an inclusive diversity mass that recognizes all of the religions practiced by Marymount students; while the readings will still be Catholic, they will incorporate defining aspects of other faith groups (i.e. Buddhism and nature). Although the day starts with a mass, students should not feel the need to skip the beautiful ceremony the Diversity Board and Ms. Bostic have planned: the rest of the day is filled with eye-opening and educational, yet fun activities that can only be truly appreciated if one attends the event as a whole.
The Diversity Board's goal to bring everyone together as a community, including the students, faculty, and the staff, is brought to life through this "retreat meets festival" inspired event.
Grade levels will split up into pairs – 9th with 10th and 11th with 12th –, allowing all of the day's activities to run simultaneously. The freshmen and sophomores will first watch the heart-wrenching movie that tells the story of a young boy who grew up during WWII, Boy in the Striped Pajamas, while juniors and seniors attend different sessions that tackle various social, political, and economic issues regarding diversity.
Halfway through the day, after our diversity-inspired lunch, the grades will switch activities, with popular topics covered in the breakaway sessions to include gender rights, beauty and double standards, co-ed versus single gender schools, and minority legislature.
Students, faculty, staff, and people all over the Los Angeles community will be united and unified through this one-day event. With our constantly evolving and progressing society, it is important to educate ourselves and become aware of what is going on around us. While our similarities as Sailor Sisters create an unbreakable bond, our community can only grow stronger from appreciating and recognizing the diversity students that form our "forever family" bring.