Advice from A (Recent) College Admit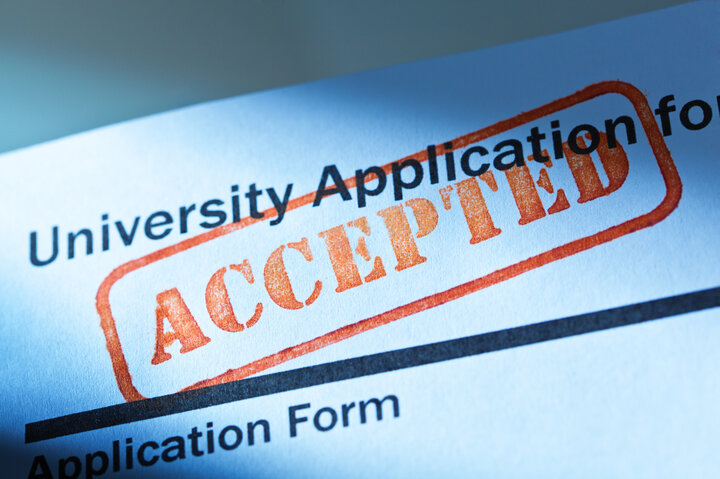 Skyler Brown '19, Staff Writer
May 20, 2019
I should note that I am in no way an expert in the whole college process. I am not going to pretend that I knew (or know) exactly what makes a good personal statement, or that I got into every college I applied to, or that I wasn't writing supplementals the week apps were due. That being said, I can officially say I am done with the college application and decision process. I finally sent in my deposit to a school I am excited about as of the first of May. Throughout this whole process, I found methods and tips that worked for me, identified mistakes that I made, and recognized general pitfalls my friends and I fell into along the way. So here are my two cents, my best advice in a nutshell for rising seniors and anyone else seeking direction.
This summer is a great time to start narrowing down what colleges to which you want to apply. In no way do you have to create a finalized list, but it is nice to have a general idea. At the end of Junior year and the beginning of the summer, I would suggest doing some general research or visiting various colleges to figure out what characteristics you like in schools. It's much easier to find schools you want to apply to once you figure this out. Naviance has a feature that allows you to search for colleges that fit the profile you are looking for. You can also meet with your college counselor: they truly are a wealth of knowledge and can also make sure your list is comprehensive as well as containing schools with varying levels of selectiveness.
I would also recommend doing research into schools yourselves. At the beginning of the process, I had a bunch of schools on my list that random people (or my counselor) suggested would be a good fit for me as well as schools that I knew had a good reputation. However, I did a deep dive into the universities' websites, looked through online resources, visited campuses (in person or through virtual tours), and talked to current students. I ended up finding out some colleges just were not the right fit for me. Talking to current students is incredibly helpful. No one else, even people who work for the college, can give you a better picture of what it is like to actually attend the school. Talking to students was instrumental to me when it came down to actually choosing a college to attend. If you don't know a current student, an admissions counselor in the school can get you in contact with a student who works for the admissions office. You would also be surprised by how many friends of yours have other friends at colleges you are looking at. If you are looking for websites to do research on, I really liked niche.com and unigo.com. Some people like College Confidential. Eh… at least don't read through the forums. Just don't do it.
Take full advantage of Set Sail. I'm not going to lie. I was not happy to be cutting my summer short to work on college apps. That being said, it was truly an incredibly helpful experience. Being around other students working on the same thing forced me to stop procrastinating. The college counselors, teachers, and admissions counselors are such good resources to help you with literally any aspect of your application. To take full advantage of the days, I would recommend having the general information and profile on the Common App filled out before. That way you can work on your essay and take full advantage of the resources available at Set Sail. By the end of Set Sail, I had finished my personal statement and that really helped me focus on all the supplementals I still had to write.
Start planning out when you are going to finish certain applications. I would recommend writing down when you need to submit each of your apps, as they may each have different deadlines, or you may be planning on applying to special programs. This can help you plan out when to actually write out the supplementals. Don't be like me and leave five different essays to the last possible week. I would also recommend getting people to read and edit your essays. College counselors, friends, teachers, and writing lab are great resources for edits, just make sure your voice isn't lost, as that is what will make your essays unique.
Make sure you think of yourself. I found the most important thing in the whole process was to act and think somewhat selfishly. It is so easy to get wrapped up in rankings and what other people think of your colleges. But at the end of the day, it truly is about what college fits you the best, although that may not be US News Report's top-ranked school. So my best advice would be to try and block everything else out and focus on what you think and what you feel.