Spotlight on the Arts: Feminism in Visual Arts 2 Class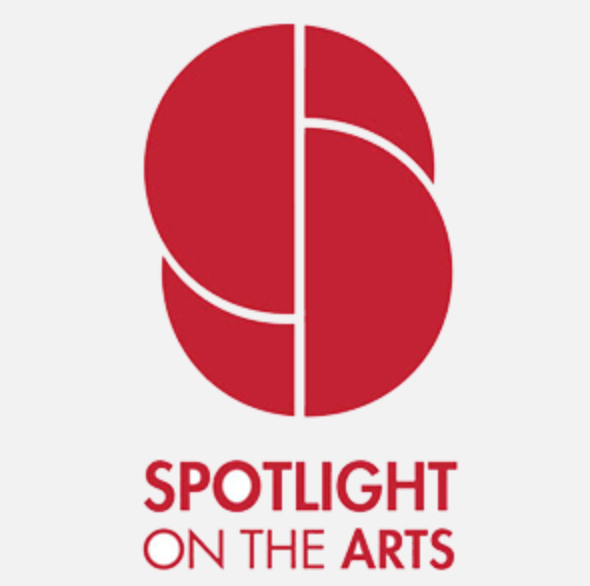 Sophia Scott '21, Staff Writer
May 21, 2018
Hang on for a minute...we're trying to find some more stories you might like.
This Spring, Visual Arts II students created powerful text-based midterm projects highlighting various feminist issues. They were influenced by the artwork of professional typographic artists like Barbara Kruger, Jenny Holzer, Phil Hansen, and Roy Lichtenstein. I interviewed a few talented Marymount Visual Arts II students to learn what feminist issues inspired their midterm projects and what guided their creative processes in designing their artwork.
First, I interviewed Caitlin Cowan '20 about her midterm project: Let's Change This! She explained, "After taking Self-Defense, I learned that women disproportionately outnumber men as victims of horrific crimes. The pain of women around the world inspired me to do this piece. My goal was to find statistics for my art that depict a variety of themes, such as human trafficking, rape, education discrimination, etc. While going through these statistics, I came to one area that I didn't want to cover: genital mutilation; however, I decided to cover it because its uneasiness should be experienced by others. I knew that this discomfort would provoke a desire for change in society, so it must be showcased. Someone should feel uncomfortable when looking at my artwork because these statistics shouldn't be accepted as normal."
I also spoke to Karly Condon '21 about her midterm project: Beauty is in the Eye of the Beholder. She said, "When planning out my project, I was inspired by Barbara Kruger and Phil Hansen. Barbara Kruger inspired me to use different text fonts to enrich my project and Phil Hansen inspired me to use a mirror in the center. A topic that inspired my project is the fact that girls are consistently too hard on themselves. Women need to be more self-confident and learn that they are good enough no matter what society tells them. My project was meant to inspire women to be confident in themselves and not worry about what other people think about them."
Next, I interviewed Ruby Wedbush '21 about her thought-provoking midterm project: Reversed Roles. She explained, "My painting deals with how women are stereotyped as being housewives. It is common to see a woman in the kitchen, making dinner and cleaning the dishes. Women are always portrayed in the media as staying inside, doing some sort of household job – as if the house is their profession, and they aren't capable of doing anything else. Additionally, the husband is always shown working and making money for his family. My artwork is trying to show that women can work and men can stay at home. These gender roles can be reversed."
I also spoke to Leah Kelly '21 about her midterm project: Shattered. She said, "The glass ceiling is the all-too-realistic barrier that prevents women from attaining the equality and opportunities of men. This is especially true in the workplace. The words on the top portion of my piece represent what can and will be attained when the glass ceiling is ultimately and completely shattered. The broken glass surrounds the fist I placed in the center of the piece that is shattering the glass ceiling. The fist is representative of women and their fight to break through the barriers between them and men."
I interviewed Bella LeSage '21 about the meaning behind her mid-term project: Women Against Objectification. She explained, "Women are constantly portrayed as this 'Barbie Doll' figure in magazines, television shows, commercials, billboards, and the media throughout our society today. Although this 'perfect' woman doesn't actually exist, women all over the world constantly feel pressured to have the same physical features as her. I hope that by addressing this issue, my artwork will have a lasting impact on all people who view it."
This collection of artwork highlights a variety of important gender inequality topics that are too often overlooked in today's society. We applaud our talented Marymount artists for creatively addressing such important and relevant issues.