"The Politician" Review
Stephanie Sowa '21, Athletics Section Editor
December 9, 2019
"The Politician" is a Netflix Original that was released towards the end of September 2019. The show follows the life of Payton Hobart, an ambitious teenager adopted into a wealthy family who wants nothing more than to become the President of the United States. In order to achieve his life long goal, Payton insists on attaining the title of Student Body President at his cutthroat high school, St. Sebastian. Fun fact, many scenes that take place at St. Sebastian were filmed on Marymount's campus! By winning this election, Payton (Ben Platt) and his friends, or campaign team, believe it will set them on a path to success and secure Payton a spot at Harvard University. The series covers many thought-provoking topics such as suicide, college admission scandals, and straying from a moral path in order to succeed. The cast is filled with influential women: well-known stars such as Gwyneth Paltrow and Jessica Lange play important familial roles with Bette Middler appearing in the season finale, while newcomers Julia Schlaepfer and Rahne Jones showcase their talent. Lucy Boynton, from Bohemian Rhapsody and Murder on the Orient Express, has a fascinating character development as she plays the spoiled mean girl who decides to run against Payton in the election following the suicide over her boyfriend, River. She escapes on a humorous adventure, providing relief from the many serious parts of the show.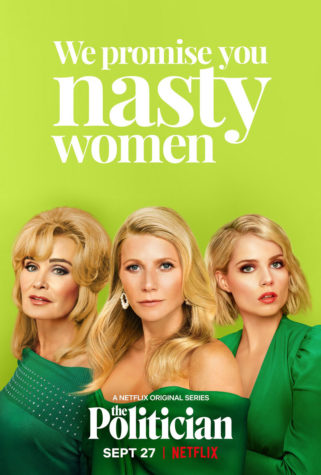 Broadway Show "Dear Evan Hansen" cast members, Ben Platt and Laura Dreyfuss, play main characters, Payton Hobart and McAfee Westbrooks, who embark on a challenging journey to win the election along with Theo Germaine, playing James Sullvian, and Julia Schlaepfer, one of Payton's love interests. Each actor brought their character to life and immersed themselves in their roles. It really felt as if one was observing an actual highschool with students who all strived to become successful politicians. As mentioned earlier, suicide is a difficult topic that the show discusses. David Cornswet plays River Barkley, an extremely popular and athletic senior at St. Sebastian who was encouraged to run against Payton for president. He struggles with depression and ultimately takes his own life despite being a light in so many other people's lives, including Payton's. This storyline shows the audience that mental health issues are not always apparent, but they need to be openly discussed and destigmatized.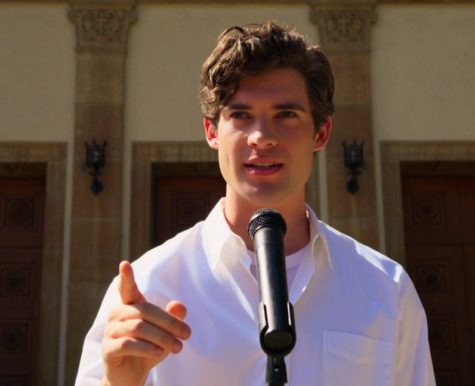 In 2019, the college admissions scandals dominated the news and many conversations as various parents engaged in criminal activity in order to ensure a spot for their child at prestigious American Universities. "The Politician" contains numerous moments of satire towards this subject: Payton wants nothing more than to earn a place at Harvard on his own merits, while his older twin brothers, who have achieved nothing compared to him, already attend the university. His loving parents reveal that they paid extreme amounts of money for their sons to attend, instead of them being accepted for hard work or commitment. Other scenes highlight this topic in a humorous manner, but it is interesting to observe this pattern which affects many American teenagers today.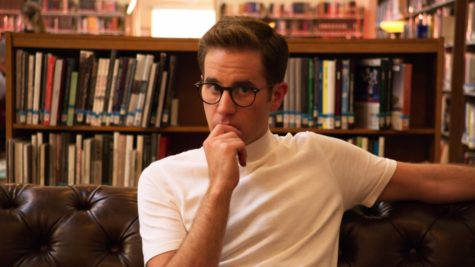 The show has dark moments: choosing candidates for the wrong reasons, poisoning opponents, toxic relationships, and Munchausen syndrome by proxy. Many of those previously listed play a part in trying to become successful despite the consequences. Infinity Jackson, played by Zoey Deutch, believes she has cancer which prompts Payton to chose her as a running mate in order to receive a pity vote. However, it is later revealed that her grandmother is consumed with Munchausen syndrome by proxy, which is very chaotic in the middle of an election. Due to consuming ambition, Payton almost dies after being poisoned by someone else who craves the power of student body president. Despite difficult topics, the show makes its audience aware of these issues and leaves them open for discussion.
"The Politician" was beloved by many; therefore, it has been picked up for a second season, which creators Ryan Murphy, Brad Falchuk, and Ian Brennan hope will be released towards the end of 2020 with most of the original cast remaining along with new additions.