Pioneers of the Unconventional: New Artists and Music
With all of us having to unfortunately stay inside, what could be a better time to listen to some new music? During quarantine, I have taken a lot of time to explore new music and artists. One of my favorite new songs right now is Leader of the Delinquents by Kid Cudi. Cudi has not released music in a minute, so his drop of this hot new song surprised us all. From the faded beat to the choppy flow of his lyrics and his famous background hums, Cudi shows yet again his ability to execute passionate and unconventional music that can resonate with all his listeners. He again takes his place as the voice for the outsiders and misfits. His lyrics reflect various aspects such as his long standing incorporation of depression and loneliness into his lyrics, reflecting his battle with his mental health.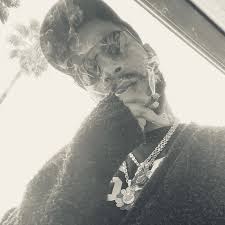 Frank Ocean, another pioneer of unconventional contemporary R&B, has dropped a new single entitled Dear April which is saturated in an acoustic dreamy feel. He highlights his changing life and how things will never be the same again. Although who Frank is singing about is not made clear, it reflects an uncertain future with a current lover of his. The track conveys a feeling of both fear and hope within Frank as he blends his uncertain relationship with the world around him highlighting the unknown for the listener. Both Cudi and Ocean have given us a glimpse inside their head leaving the listeners in awe.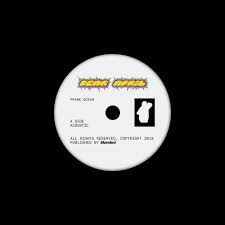 As we change genres, we look to up and coming artist Deb Never who recently dropped Stone Cold with beats by Kenny Beats. Kenny Beats is known for his collaborations with Dominic Fike, Denzel Curry, and many more. The song is backed by a sauntering baseline and centers its lyrics around a "tough guy" persona as they use Steve Austin, retired wrestler and actor, as their muse, painting a picture of toxic masculinity in today's society.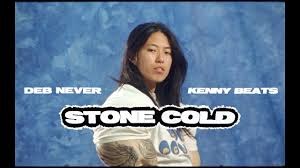 Lastly, we have new up and coming artist Gracie Abrams. Daughter of J.J. Abrmas, Gracie recently dropped a new single entitled I miss you, I'm sorry. The single depicts Abrams' emotions that follow a breakup. She questions her decisions regarding her relationship and reminisces about the good times with her lover, finally confessing that she does miss them. The track creates a nuanced, tender depiction of heartbreak. Each song and new artist showcases their own, individual take on heartbreak, romance, and internal conflict creating masterpieces for all of their listeners to hear and experience with them. So, during the next 15 minute break you have between Zoom classes, I highly recommend adding these two songs to your queue.