The Legacy of Surfing Legend Mick Fanning
Mick Fanning embodies what all surfers aspire to be: incredibly talented, brave, and relentless. The three-time world champion has finally retired at the age of 36, marking nearly three decades of incredible waves and inspirational moments. He has won 22 world tours and spent 16 years on the world tour. Fanning is the ultimate underdog, winning his first surf world championship despite the fact he was ranked extremely low and a wildcard in the competition.  Furthermore, in 2002, he severely hurt his hamstring, forcing him to take a break from surfing for many months. However, instead of letting this injury slow him down, Fanning got right back to work and used this injury to motivate him to come back even stronger and better than ever before.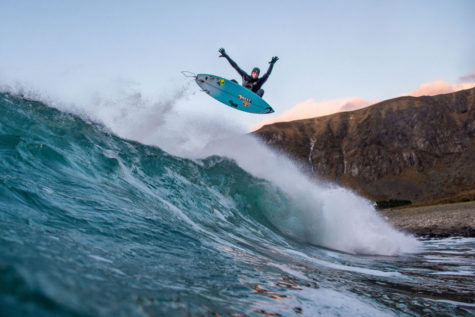 Fanning's tenacity was once again tested when he encountered a shark during a surf competition in 2015. As the great white shark's fins continually bumped his board, he knew he had to act fast, punching the shark in the nose multiple times, and saving his own life. Fanning has not only conquered the waves but the ocean, defeating his competition and a couple great white sharks along the way. As the surfing community marks the loss of a legend on the World Surf Tour, it is vital to remember Fanning's legacy, his courage, passion, and love for the sport. Fanning inspires us all to keep on trying, to fight off all of the sharks we may encounter in life, and to live to the fullest, surfing at every moment we can.