Marymount's Fall Athletes Share Their Perspectives
Stephanie Sowa '21, Athletics Editor
October 14, 2019
Participating in one of Marymount's intense sports programs is extremely challenging for every student-athlete. However, each year our sailors face difficult obstacles based on their grade level. Our fall season athletes are thriving and working extremely hard to improve their skills. Motivational coaches and supportive teammates make anything possible. Tennis, cross country, volleyball, and golf are currently training and participating in the 2019 season, while other Marymount sports are in preseason. 
Charlotte Rasmussen '22, an incredible player on the varsity volleyball team shares her sophomore experience. "It's definitely a changing, yet great experience, because I am able to meet many people and be exposed to amazing opportunities," Charlotte explains regarding her volleyball experience. Charlotte and I discussed the difficulties of joining a high school sports team freshman year and juggling the workload, but athletes learn to become more aware of their time management skills which allow them to thrive in both school and sports. Keep up the great work Charlotte!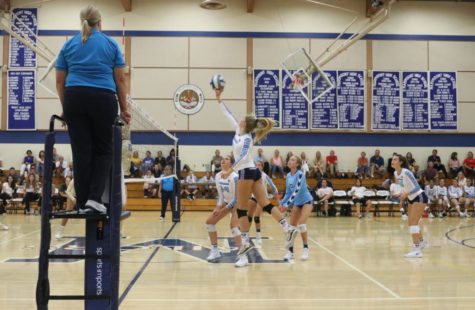 Cassidy Niehaus '23, a freshman tennis player, explains how having practice every day after school has greatly impacted her high school experience. She reveals the difficulties that come with playing a sport for your school, as managing her time remains a challenge as she arrives home late every night after practice. She says, "It's worth it… finally being a part of the tennis team for high school makes tennis so much more fun." Great job Cassidy, Marymount is proud of your commitment!
Isabella Macias '23, a member of the cross country team, has had a similar experience to Cassidy. She has acquired better time management skills as she has learned how to balance her school work, studying, and attend practice. Isabella shares, "Playing a competitive sport has impacted my freshman year by allowing me to make friends early on and make friends with upperclassmen as well." She describes the discipline required to succeed throughout her season as practice varies from once or twice a day. Isabella is a brilliant athlete and her commitment to running serves as an inspiration for all student athletes. "Cutting down my time after each meet has been a major highlight for me because it showed me how all my hard work had paid off while still showing me that I can improve and become a stronger runner," she communicates. Amazing work Isabella, keep thriving!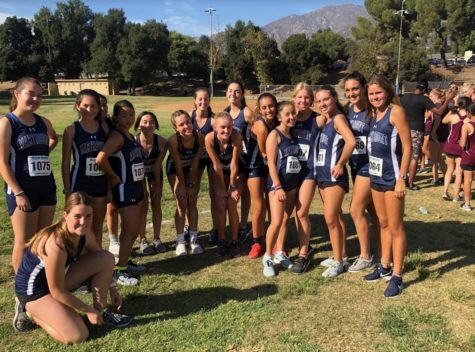 Joelle Villagas '21, an inspirational leader on the golf team, shares Marymount's golf team is thriving this season. "We did lose a good bit of seniors," Joelle explains which makes the transition to a new season more difficult. She reveals that her position on the golf team carries a heavier weight her junior year. "I've been playing in all of the matches and I'm one of the team captains now," Joelle reveals. She explains that freshman and sophomore year you are eased into the program while rigorously training for the season. This can be challenging for upperclassman as they become more involved with the team once their workload increases. We believe in you Joelle, you got this!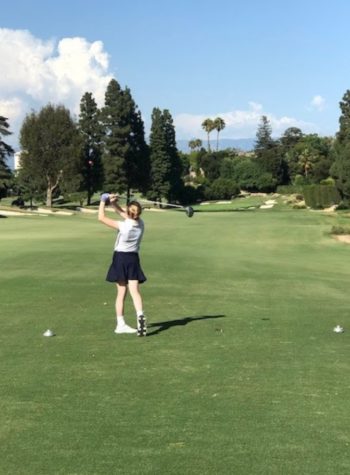 Gabi Holian '20, a senior on the varsity tennis team, shares that playing her last season for the Marymount tennis team is a bittersweet experience. "It feels like an end of an era, and honestly really sad," Gabi shares. She can't believe that this is the last season she will train with all of her friends and fellow sailors. She expresses her gratitude for being able to experience the tennis program throughout her four years of high school and looks forward to her future. Although she is sad to move on, she feels comforted knowing that she has experienced everything Marymount tennis has to offer.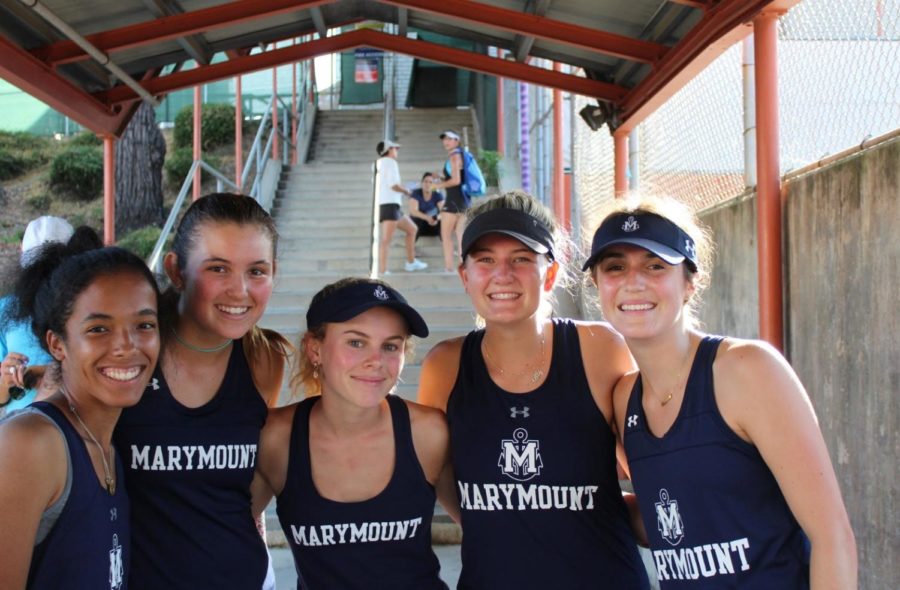 Every student-athlete in the fall season should be proud of their accomplishments and continue to push themselves because before they know it, the season will be over. Take advantage of every opportunity, learn from your mistakes, stay present in every match, and appreciate your teammates.