Tennis Team Bonding
Lucy Davidov '20, Staff Writer
October 14, 2019
What started out as a normal tennis practice evolved into an amazingly memorable team bonding experience. In a few words, you could describe the night as terrifying, hilarious, and too much fun. The team arrived at the escape room ready for the anticipated excitement. Our Marymount athletes were split into two groups: those who opted for the scarier room and those who craved a more intellectual adventure. 
Even the name of the room, Cannibal's Den, explains the horrors that awaited the girls. Entering blindfolded and locked into chairs, jail cells, and freezers, it was nothing they ever expected. Cries for help could be heard several rooms down as a scary scientist ran into the room with a chainsaw, ripping the blindfold off of Kelly's face, and running around the room. The team can thank the intelligent Dara and Brooke for getting us out of that room, and of course the 30 clues we begged for. Overall, the screams brought them together, uniting the team and strengthening their trust in one another as we learned how to better support our teammates.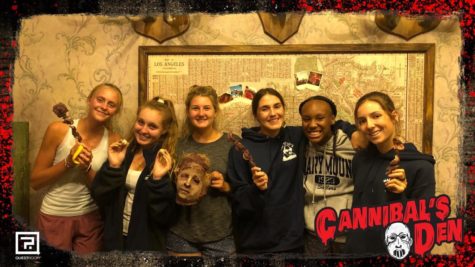 In the adjacent room, the other girls embarked on an Egyptian adventure called Red Giant filled with a whole bunch of surprises. Avery used her Egyptian knowledge and astonishing skills to lead the group. Going from room to room, light bulbs were going off in everyone's minds as they solved random puzzles in order to stop the walls from caving in. Only asking for a total of 5 clues, they were unstoppable. The whole team passionately cheered when making discoveries, and they worked together to solve every problem. Ending the night with a bang, Rory threw the ceramic cat on the group, allowing the group to finally escape. Many people stated that the experience brought closer together and learn more about their fellow teammates on Varsity Tennis.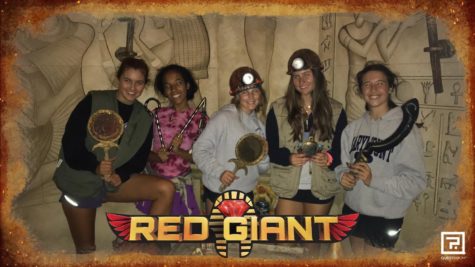 Overall, the bonding was immensely successful. The team will always look back on that Friday night and remember it for the rest of our lives. The tears, the laughs, and the screams will never be forgotten. Thank you Quest Escape Rooms!