Freshmen Winter Athlete Perspectives
Keira Lavelle '23, Staff Writer
December 9, 2019
Freshman year can be a difficult transition with many hours devoted to completing homework and studying for upcoming tests. With finals approaching towards the end of December, Marymount students observe an increase in their workload as well as the stress surrounding assessments. Student athletes must balance practices with their teams and constant match play in addition to these challenging assignments. Two sailors, Lola Castorina and Sophia Bauman, share their perspectives on being freshman athletes during the winter season and managing their schoolwork.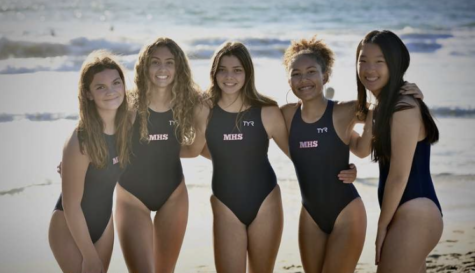 Lola Castorina is a star player on the Junior Varsity soccer team. Although balancing sports and school is a challenge, Lola has developed her time management techniques throughout her freshman year which allow her to handle all of her responsibilities. She explains her soccer skills have drastically improved since she began playing for Marymount. One of the many positive benefits of participating on a Marymount sports team is the opportunity to form new friendships with upperclassmen. Lola shares that her time on the soccer team has allowed her to grow closer with her freshman peers in addition to the upperclassmen.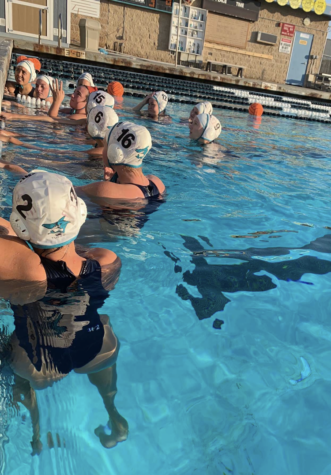 Freshman Sophia Baumann is having a comparable experience to Lola, but rather than playing on a field, Sophia spends her time in the pool with her water polo team. Sophia believes the greatest benefit of playing a sport is that it forces an athlete to become more organized and responsible with managing time. She is surprised by how quickly she can finish her homework if she remains focused and on task; therefore, she encourages her peers at Marymount to go outside of their comfort zone and play a school sport. Since Sophia came into freshman year knowing few girls, water polo has helped her develop new friendships with sailors from all four grades. Sophia appreciates how understanding and flexible her water polo coaches are, as they grant her time to meet with teachers despite her rigorous practice schedule. Finally, similar to Lola, Sophia has seen a great improvement in her water polo game.