Kobe Bryant's Global & LA Impact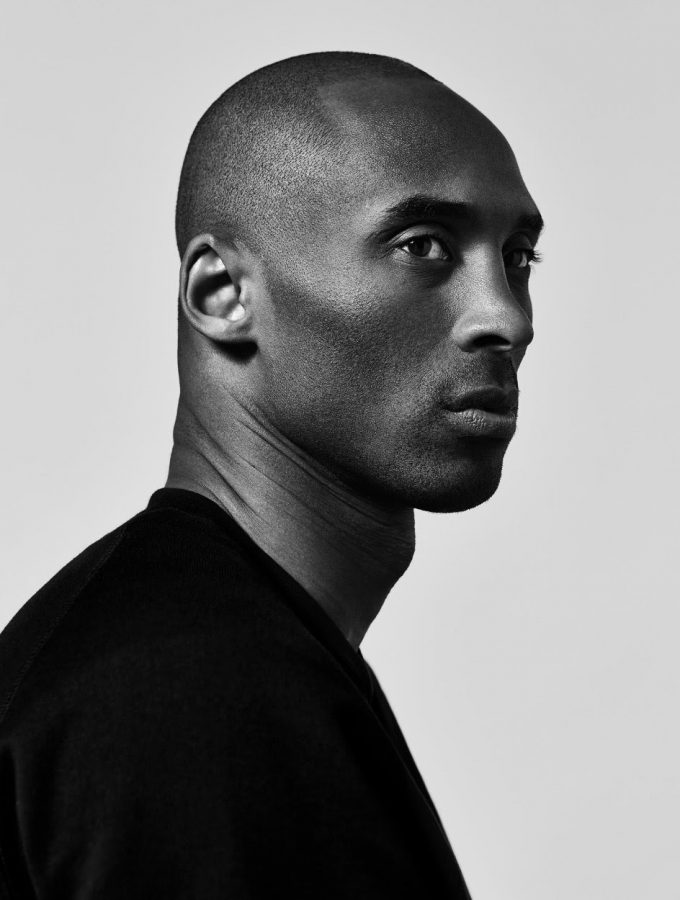 Taylor Thompson '20, Opinion Section Editor
March 9, 2020
Dear Basketball, 
From the moment
I started rolling my dad's tube socks
And shooting imaginary
Game-winning shots
In the Great Western Forum
I knew one thing was real: 
I fell in love with you. 
A love so deep I gave you my all — 
From my mind & body 
To my spirit and soul. 
As a six-year-old boy
Deeply in love with you 
I never saw the tunnel. 
I only saw myself 
Running out of one. 
And so I ran. 
I ran up and down every court 
After every loose ball for you. 
You asked for my hustle 
I gave you my heart
Because it came with so much more. 
I played through the sweat and hurt
Not because challenges called me
But because YOU called me. 
I did everything for YOU
Because that's what you do 
When someone makes you feel as
Alive as you've made me feel. 
Dear Kobe, 
From the moment we saw you step upon the world's stage, joining the NBA straight out of high school, one thing was for real:
the world fell in love with you. 
As you gave basketball your all, we gave you all of our attention, watching you win five NBA championships, make 18 All-Star teams, win an MVP award, two scoring titles, an Oscar for your film, two Olympic gold medals and make the NBA's all-time scoring list with 33,643 points. 
You ran not only on the Laker court, but on the global court. Your "Mamba Mentality," one of extreme focus, determination, drive, and hustle, touched humanity. 
You taught kids around the world, not only with your character, but with your actions and service. You traveled to China and taught kids to play basketball, teaching them the rules – and then how to be imaginative and creative with the game. You visited them every year from 2001 to 2015. You were challenged by the sport, but you challenged the world. You brought life to basketball globally. You gave life to those who wished to be like you. 
You gave a six-year-old boy his Laker dream
And I'll always love you for it. 
But I can't love you obsessively for much longer. 
This season is all I have left to give. 
My heart can take the pounding
My mind can handle the grind
But my body knows it time to say goodbye. 
And that's OK. 
I'm ready to let you go. 
I want you to know
So we can both savor every moment we have left together. 
The good and the bad. 
We have given each other
All that we have. 
And we both know, no matter what I do next
I'll always be that kid
With the rolled up socks
Garbage can in the corner
:05 seconds on the clock
Ball in my hands. 
5 … 4 … 3 … 2 … 1
Love you always, 
Your Laker dream came true and you left a legacy. The Lakers plan to build a statue of you in front of the Staples Center…to display your eternal footprint upon the game. 
You were taken from us too soon. You finished your life's season, and as a result, we have to say goodbye to you. Our hearts and our minds are at loss. 
It's not okay that you were taken. It's not okay that we are losing your light, the light of your beautiful daughter, Gianna, and the lights of those who died with you in that fatal crash. 
But we will live in your legacy. With the gifts you have left us, the change you have made in impactful organizations such as After School All-Stars, Aid Still Required, Cathy's Kids Foundation, Make-A-Wish Foundation, Stand Up to Cancer, Vijay Amritraj Foundation, the Kobe and Vanessa Bryant Family Foundation, and your Mamba & Mambacita Sports Foundation.  
You changed our society. You changed the game of basketball. In your passing, we will remember you always as the definition of hard work, drive, and commitment. We will remember you as a figure of love, one for your family and one for the world. 
5 … 4 … 3 … 2 … 1 – just like that you were gone. But you will be with us forever.
Rest in power. 
Love you always, 
The world