The Return of Professional Sports
COVID-19 has had an immense impact on us all. From school shutdowns to quarantine restrictions, the pandemic has affected each and every one of us. This is no different for the professional sports world. For many sports, professional athletes – anticipating an exciting year – were forced to accept that their season would not occur or no longer continue. However, many sports have recently had the opportunity to resume playing with new COVID restrictions.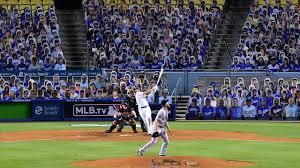 With the start of their regular season on March 26th, the MLB (Major League Baseball) was excited to continue spring training. However, as the COVID-19 pandemic grew apparently dire, the MLB postponed both their spring training and the beginning of their season until sometime in May. As May approached, COVID-19 cases rose, which prompted many players and umpires to opt-out of the 2020 season, fearing for their health. These players would not receive financial compensation for the 2020 season since they were voluntarily not playing, but there were exceptions for those deemed as high-risk individuals. After being pushed back again, the MLB 2020 season finally began on July 23rd, 2020. In order to ensure that everyone was safe, many restrictions were set in place. Instead of the usual 162 games played throughout the season, the number was decreased to 60. The following rules were placed in all facilities and stadiums. 
Players must be tested every other day for COVID-19 during the season (including temperature and symptom checks).

Antibody testing will occur once a month.

 Fans are not allowed to attend games, but some teams allowed fans to purchase cutouts of themselves to place in the stands! 

Face coverings are required at all times in facilities unless playing or working out.

Public transportation is not allowed to and from stadiums (Uber, Lyft, etc. are permitted).

No communal food spreads are allowed.

No arguing with umpires or other teams in close proximity.

All players must use their own equipment.

Mascots will not be allowed on the field. 

Additionally, players who test positive for COVID-19 are not allowed to travel, use the facilities, or contact others. They must test negative twice in a row, not have a fever for a minimum of three days, and the MLB/doctors must deem it safe for them to participate. 
Due to the shorter season, the MLB also decided to change the playoff rules and schedule. The 2020 playoffs expanded: instead of 10 teams having an opportunity to be in the playoffs, there were 16 teams allowed in this year's postseason. This new method would allow more teams to make the playoffs and slightly extend the season after it was shortened. The playoffs began on September 29th, meaning that the World Series will end sometime in late October. All in all, the MLB has adjusted significantly due to COVID-19, and let's continue to cheer on our Los Angeles Dodgers!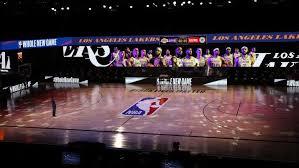 The 2019-20 NBA (National Basketball Association) season started on October 22nd, 2019, and was set to end on April 15th, 2020; however, due to the pandemic, the season was suspended on March 11th. The season was initially suspended after Rudy Gobert, a player with the Utah Jazz, tested positive for COVID-19. A day later, Donovan Mitchell, one of Gobert's teammates, tested positive as well. More and more players began to catch the deadly virus, proving that it was necessary to suspend the season.
Due to the lack of profits, players received a 25% pay cut from their paycheck on April 17th. The NBA finally devised a plan and decided to continue the 2019-20 season at Disney World, which would soon be given the nickname of "the bubble." Instead of the usual 30 teams playing, 22 teams were permitted to play in the bubble in order to battle for a spot in the playoffs. The season was permitted to continue on July 30th. All players must stay in the bubble for the duration of their season (however long their team lasts).
Similar to the MLB, there were restrictions set by the NBA to ensure maximum safety. Players can wear a device that would audibly alert them when they are within six feet of another individual for over five seconds. There is also experimental technology that can help observe body temperature and blood oxygen levels. If a person tested positive, they would be required to isolate (unless they needed to be hospitalized), and if a player did not follow all of the guidelines, they risked a warning, fine, or a suspension. Staff members risked leaving the bubble and returning home if they did not follow the rules. Fans are not allowed to attend games in the bubble, but they can purchase a virtual fan experience where they are seen in "courtside seating" surrounded by other fans. The NBA finals began on September 30th, and as of right now, the Los Angeles Lakers are fighting the Miami Heat for the championship. Let's cheer our LA Lakers on!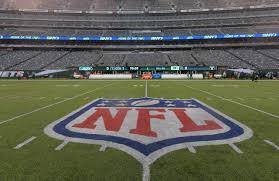 Many professional sports have faced a variety of challenges due to the pandemic. Although the pandemic influenced certain leagues more than others, all organizations have done their absolute best to maneuver around these difficulties in order for the professional sports world to resume. The NFL was able to start their season on time by canceling the preseason, and the French Open is currently occurring for professional tennis players. The US Open also just finished, starting on August 31st and ending on September 13th. Overall, the professional sports world is slowly restarting, but one can make the assumption that there will be no fans in attendance anytime soon.