National Native American Heritage Month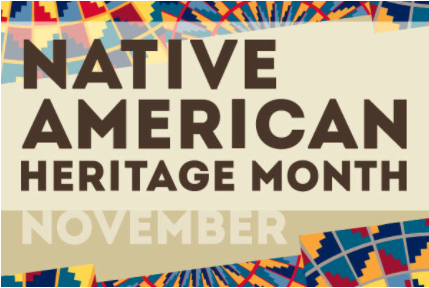 Hang on for a minute...we're trying to find some more stories you might like.
November is National Native American Heritage Month. During November, we celebrate the rich history of Native American culture along with the immense contributions Native Americans have made to the growth and development of the United States. In addition, we shine a light on the challenges and hardships that Native Americans have encountered in the past, and still continue to face in the world today. Shockingly, this important month of recognition was initially celebrated only one day per year. Over one hundred years ago, on September 28, 1915, President Calvin Coolidge issued an official decree, designating the second Saturday of May to be "American Indian Day". This proclamation was the first ever formal plea for the identification of Native Americans as U.S. citizens. What began as an attempt to establish a day of acknowledgment for the immense societal contributions of America's indigenous people prompted the appointment of an entire month to honor Native Americans. In May of 1916, the governor of New York announced the first ever statewide American Indian Day. Shortly thereafter, countless other states enacted such holidays. In 1990, President George H.W. Bush declared November to be "National American Indian Heritage Month."
If you are looking for a fun way to celebrate Native American Heritage Month, go to a lacrosse game! According to Indian Country Today, "Lacrosse was one of many varieties of indigenous stick ball games being played by American Indians at the time of European contact. Lacrosse may have developed as early as the 12th century in the Americas, and played a significant role in tribal community and spiritual life." Another way to recognize Native American Heritage Month is to read about the real story of the first Thanksgiving, not the classic one told to schoolchildren in which "Indians" and Pilgrims peacefully ate a meal together. You can read more about the story here: https://indiancountrymedianetwork.com/history/events/what-really-happened-at-the-first-thanksgiving-the-wampanoag-side-of-the-tale/.
It is important to learn about Native American history because society often overlooks important Native American historical figures. When we think of Native Americans, we often picture unsophisticated people wearing elaborately feathered headdresses and cloth outfits. Although some of these ideas are partially true, most of them are extremely distorted, incomplete, and oversimplified. Unfortunately, the cultural traditions of the indigenous peoples of the United States of America are are often reduced to these kinds of offensive stereotypes, but in actuality, they are very interesting, complex, and beautiful. Overall, Native American Heritage Month is a time to appreciate the vast and bountiful contributions that indigenous people have made to the United States, while also looking back on the USA's dark, violent history towards its first inhabitants. During November, we remember those killed in the Native American genocide, and honor their legacy, which still lives on today.