The Backstory on Brett Kavanaugh
Anna Marguleas '19, Staff Writer
October 15, 2018
The name Brett Kavanaugh has been at the forefront of public conversation for weeks, stamped across every major headline in the nation.
After President Trump nominated Judge Brett Kavanaugh as an Associate Justice of the U.S. Supreme Court on July 9th, Americans have not shied away from sharing their reactions in the months following this significant decision. When his confirmation hearings were overshadowed by the revelation of Christine Blasey Ford, a professor in clinical psychology who stepped forward as a survivor of Kavanaugh's sexual assault, the media erupted. During her testimony, she stated that the assault took place at a high school party when she was 15 years old. She was soon joined by Deborah Ramirez, who also accused Kavanaugh of sexual assault as well as Julie Swetnick, who identified herself as a witness to Kavanaugh's attempted assaults. Amidst these statements, which have left the public in an uproar, one thing remains consistent: Kavanaugh has vehemently denied such assertions.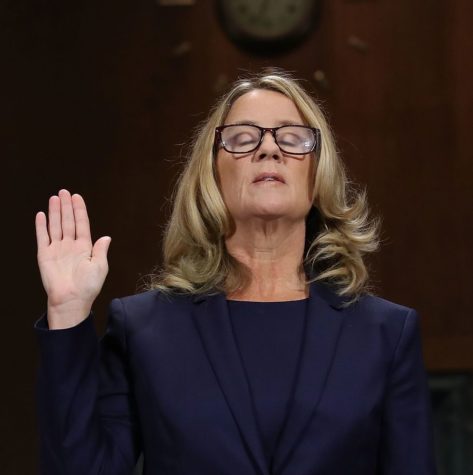 While this situation is alarming in itself, what is perhaps more alarming is the White House's response to the women's accounts, in which they made it clear they will not dismiss Kavanaugh's nomination, even in light of these defamatory allegations. At the front line of this conflict, Donald Trump has proclaimed himself as a dedicated defender of Kavanaugh, calling Swetnick's statements "ridiculous" and continuing to stand beside his Supreme Court nomination. In a recent tweet, Trump has deemed the treatment of Kavanaugh "unfair" and the allegations made towards him "uncorroborated," reinforcing his unabashed support for the potential judge.
Republicans in the Senate, eager to get Kavanaugh approved to the Supreme Court before midterm elections take place, must await this delayed confirmation amidst the circulation of differing contentions. The Senate Judiciary Committee held a public hearing on September 27th, where Ford and Kavanaugh both had the opportunity to testify. While the Committee planned to vote on his nomination the following day, Senator Jeff Flake said he would only give his support after an FBI investigation was held, leading President Trump to order for this examination.
In our increasingly polarized society, we must not look at this as a partisan issue, but as one that extends the political sphere. Rather, we must consider the voices of those who are too often silenced, the voices of Christine Ford, Deborah Ramirez, and Julie Swetnick. Above all, we must pledge to never stop listening.