2019 Exhibitions and Interactive Art Shows to Liven Up Your Summer
Kendra Thornburgh-Mueller '20, Staff Writer
May 20, 2019
Summers in Los Angeles bare witness to tourist-filled streets and beachside picnics, but they also present a diverse range of opportunities to expand your contemplative art knowledge or just have fun days with friends. From evocative films by black artists to Sri Lankan history to immersive pop-up galleries, there's no way you could get bored this summer!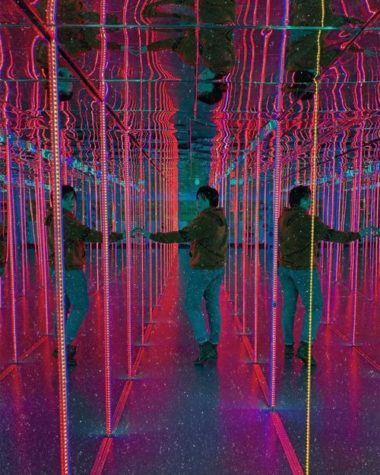 Immersive Art Expo
Tickets: $15
Date: July 1-August 31, 12pm – 8pm daily
Address: 1100 S Main St
If quiet museums are not your thing — look no further! The Immersive Art Expo is a unique Los Angeles Pop-Up Art Show just for this summer. With over 10 interactive rooms filling a 2-story gallery, there's nowhere you can't have fun with your friends: release negativity in the Asylum room, appreciate boldness in the Pop-Art Room, and find out which goddess you are in the Egypt room.
Downtown LA Art Walk
Price: FREE
Date: July 11, 6pm-10pm
Address: Art Walk Lounge – 453 S. Spring (starting point)
This July's Downtown Los Angeles Art Walk surrounds itself around a path of galleries, as well as activities and programs, throughout 2nd to 9th streets in downtown LA. Get to know the Downtown LA art scene as you spend a leisurely night meeting up with friends while popping into exhibitions, local shops, and markets. Galleries on display range from small personal studios to places like the Broad, and everywhere in between.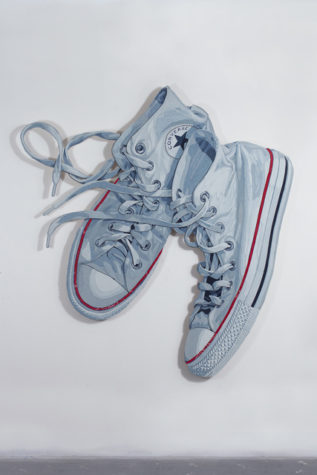 Nick Doyle: The Great Escape
Price: FREE
Date: May 9th – June 8th
Address: Steve Turner Gallery – 6830 Santa Monica Blvd.
Get lost in Nick Doyle's nearly monochromatic work featuring everyday objects represented in out of this world proportions. With his use of mixed media, including steel, sandpaper, electrical wires, concrete, and denim, Doyle's sculptures of everyday objects, like an Advil bottle, Converse shoes, and a Chevron sign, evoke a feeling of an American road trip. Although they may seem just like scaled-up or down recreations of classic items, the body of work goes further to question masculinity, individualism, and corporate consumerism.
Time is Running Out of Time: Experimental Film and Video from the L.A. Rebellion and Today
Free Admission
Date: Feb. 2nd – Sept. 14th
Address: 3401 W. 43rd Place
Enter Art & Practice: a nonprofit with an exhibition space, public programs, and an internship program for foster youth. On display this summer in the exhibition space is a creative compilation of short films by black artists, many from the L.A. Rebellion, a group formed after the 1965 Watts Uprising by black UCLA students. Put into the context of modern day, the video works expand on the ideas of the group to represent a spirit of community and identity in light of political realities. Although open all summer, I highly recommend you try to visit on June 27th, as Zeinabu Irene Davis and Barbara McCullough, two featured artists, will lead a conversation on their journey and how their experience as black female artists has shaped their works.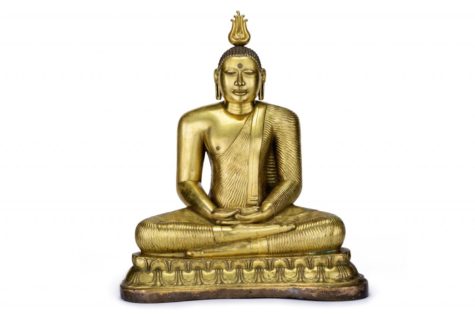 The Jeweled Isle: Art from Sri Lanka
Tickets: Free or Discounted with Student ID
Date: Dec. 9th – July 7th
Address: 5905 Wilshire Blvd.
An all-time Angeleno favorite museum, LACMA, presents the first American organized exhibit of Sri Lankan art. For those interested in historical art, look no further, as this exhibit features over 240 works extending over 2 millennia. From decorative gold and ivory to intricate textiles to paintings of Hindu gods, not only can you experience beauty and learn about religious history, but also celebrate the complexity of this South Asian cultural hub.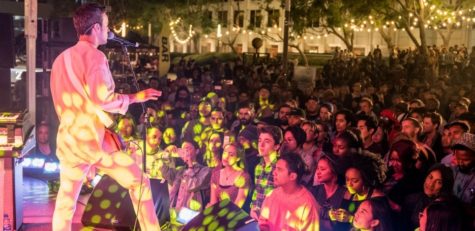 FIG-Fest
Price: Free, $6 parking
Date: Fridays from June 7th – June 28th
Where: 735 S. Figueroa St.
Kick off your summer with Friday nights full of free live music from leading R&B, hip-hop, and electronic artists and DJs. Past performers include The Internet, Anderson. Paak, and KING, but be on the lookout for the official line-up to come out for this year's shows. The outdoor concert venue also features interactive art exhibits, shopping, and food trucks. Get ready to dance, eat, and explore growing Los Angeles culture — without the insane price of Coachella!
Get out of your comfort zone this summer with a wide range of traditional gallery exhibits to interactive events that give you and your friends something fun and Instagrammable to do, while also expanding your artistic knowledge and giving you access to multiple areas in this vast city. Dance until you drop at FIG-Fest, get your steps in on an artistic tour of Downtown, enter Doyle's monochromatic larger-than-life world, and expand your awareness as you venture into foreign and local artistic history!