Festive Halloween Treats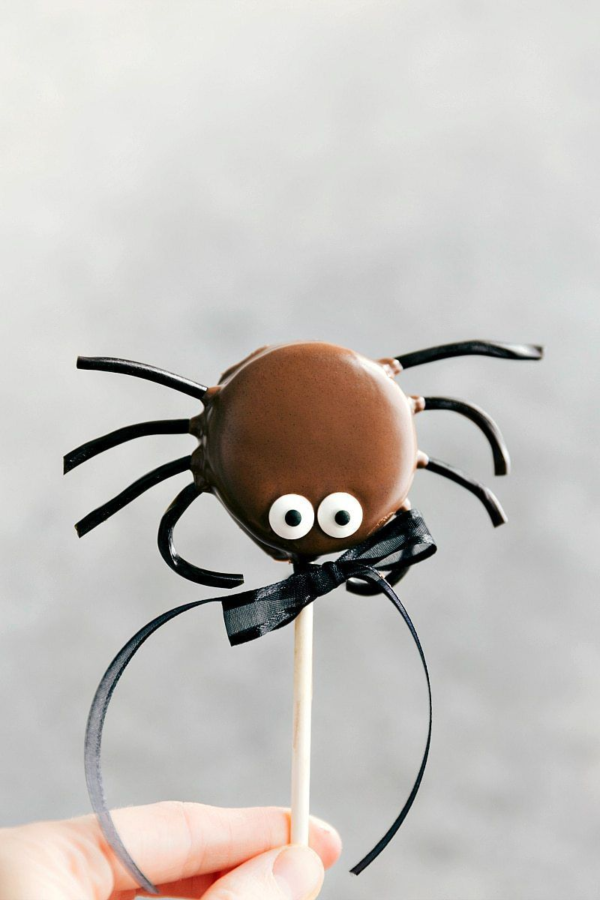 Lucy Davidov '20, Staff Writer
October 15, 2018
The excitement of Halloween is just around the corner. To improve the quality of your Halloween, below is a list of five yummy Halloween treats. Enjoy and happy snacking!
1. Spider Oreo Pops
With your favorite flavored Oreo, make an adorable spider-shaped treat by dipping it in chocolate, decorating the face of your Oreo, and adding legs to this edible creature. This easy to make treat is delicious and includes only a few ingredients.
Here is a link for more information on making the legs and face of this fun dessert: https://www.chelseasmessyapron.com/Halloween-oreo-pops-1/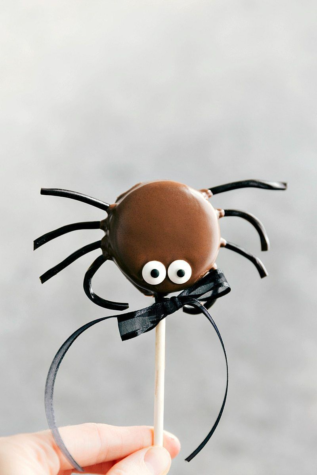 2. Rice Krispie Treat Mummies
With a layer of melted white chocolate smoothed over Rice Krispie Treats, and more drizzled like bandages, you can create a cute mummy. Add eyes made of black icing or chocolate. Now you have monster dessert bars, a festive and delicious dessert.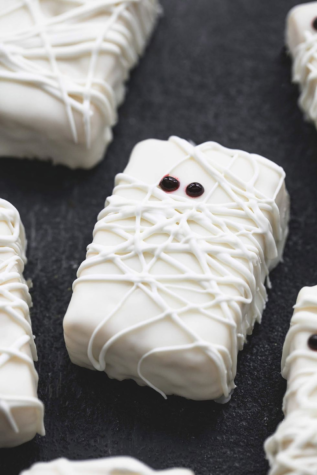 3. Poison Candy Apples
A caramel apple can be quickly transformed into a ghoulish Halloween treat with a splash of food coloring. Take an apple and dip it in colored caramel to create this spooky snack.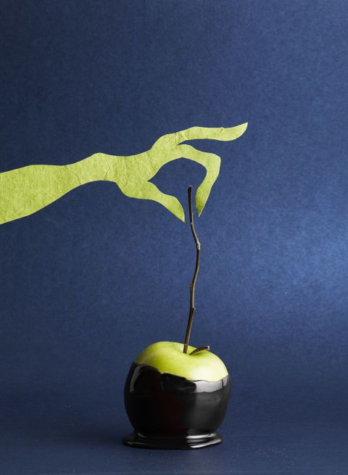 4. Strawberry Ghosts
Decorate your strawberries this season to get in the spirit. All you need are melted white chocolate to disguise your strawberry as a ghost and some chocolate chips for the eyes and nose. Who wouldn't want to snack on ghost strawberries?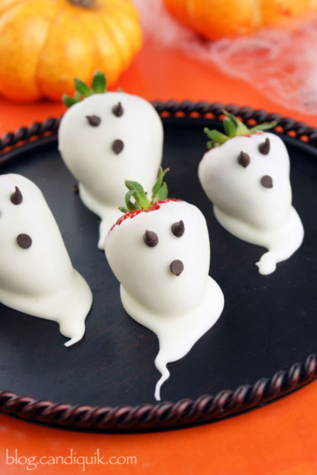 5. Candy Corn Cookies
Sugar cookies can easily be transformed into candy corn – a Halloween favorite. Take your favorite sugar cookie recipe, add orange food coloring, use a triangular cookie cutter, then bake. Dip the tip of the triangle into white royal icing and the base into dark melted chocolate.