Healthy Breakfast Ideas for Before School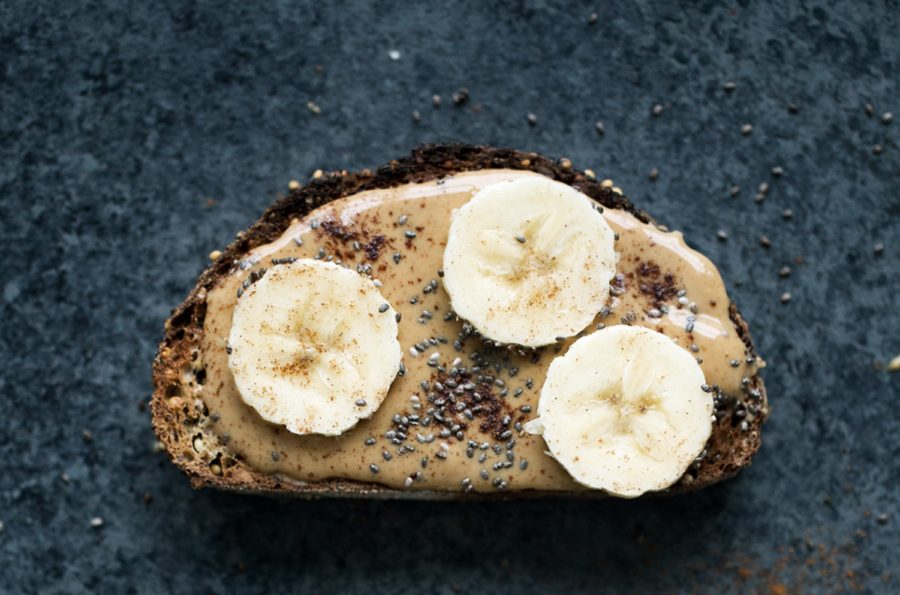 Tessa Luini, Chae Kim and Ava Paulson '19, Staff Writers
October 15, 2018
We all have felt the gurgling discomfort of hunger in our stomachs soon after we wake up. However, most of us students have busy mornings and do not have the time to prepare a full breakfast. This is where easy, yummy and healthy breakfast recipes come into play to help start the morning off great and, most importantly, with a satisfied tummy.
A nutritious breakfast provides us with the energy needed for our minds and bodies to function. Particularly, as students, it is crucial to eat breakfast or even have a snack on the go before school. In order to assist anyone who is constantly in a rush in the morning or is solely looking for easy, delicious breakfast recipes, we have suggested three amazing, yet healthy, recipes which all take under 5 minutes!
Chia Nut Butter Toast with Banana
Recipe:
Slice of bread (like Ezekiel 4:9 Sprouted 100% Whole Grain Bread)

Nut butter (like Barney Almond Butter)

Chia seeds

Banana

Cinnamon

Honey (if desired)
This is the easiest breakfast recipe because there are no exact measurements. All that you need to do is spread nut butter on a warm slice of crunchy toast. Cut a few slices of banana to lay on top and sprinkle cinnamon to add flavor. Lastly, drop a pinch of chia seeds, and drizzle honey on top for natural sweetening.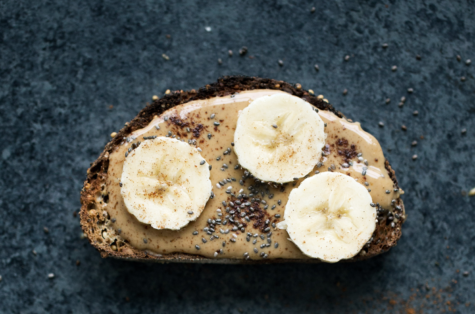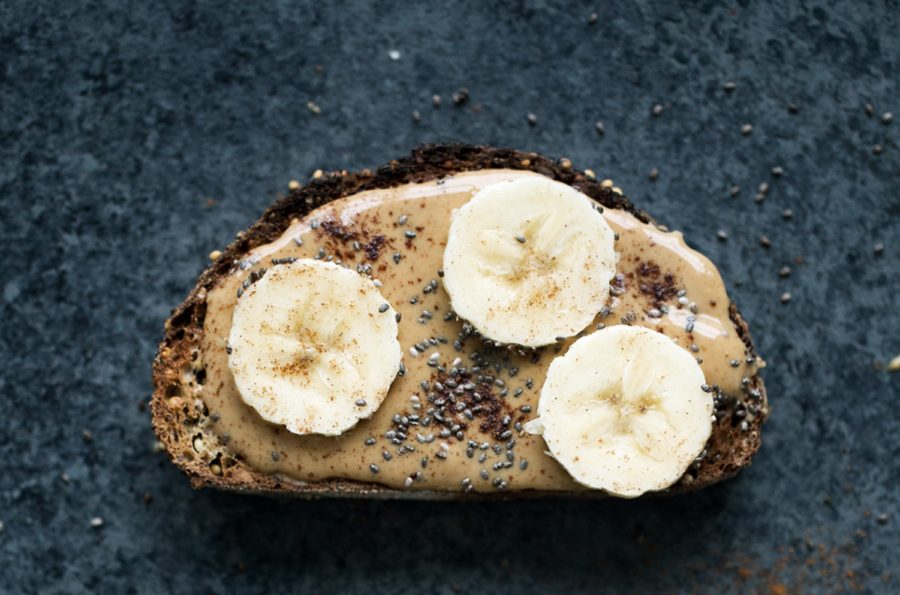 Mini Avocado Rice Cakes:
Recipe:
Rice crackers

Avocado

Seasonings of any kind (salt, pepper, oregano, garlic salt, parsley)
Avocado toast is quick and easy, especially when it can be made in a mini form on rice cakes. Not only can you personalize the quantity and flavors, but also the base as well.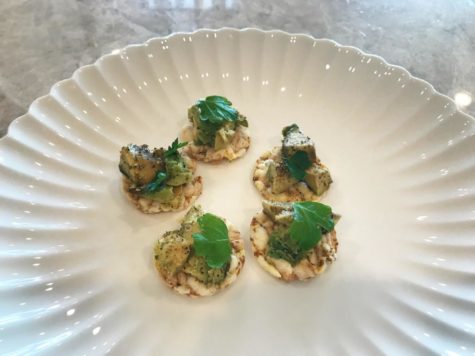 Green Smoothie
Recipe:
Banana

Kale

Milk

Frozen Pineapple

Spinach

Ice
Not only are smoothies extremely quick and easy to make, but they are also healthful and will keep you energized throughout the morning. You can swap out the pineapple for other sweet fruit like mangos. Drop the banana, frozen pineapple, kale, and spinach into the blender. Then, add a cup of ice for consistency and blend.