MM-MUN Prepares for Annual Marymount Conference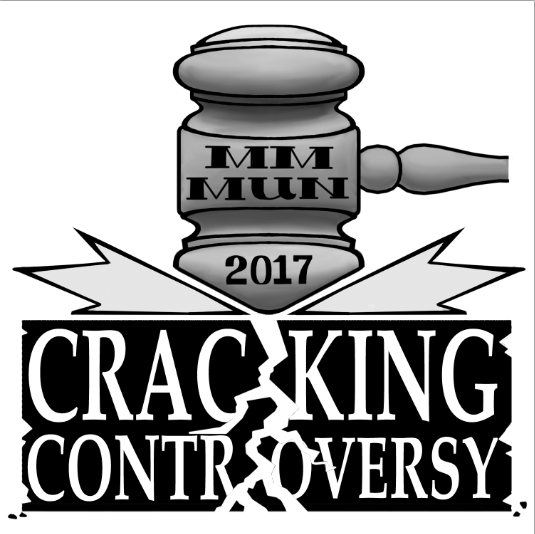 Hang on for a minute...we're trying to find some more stories you might like.
Over the past few months, Marymount's Model United Nations Program has been extremely busy competing and winning major awards in several conferences, including the UC San Diego Conference in November and the Chicago International MUN Conference in December. Most recently, on February 18th and 19th, the MUN team attended the two-day conference at UC Santa Barbara, where Marymount won the "Best Large Delegation Award," the highest honor at the conference.
However, amidst all of the excitement of attending these conferences, Marymount's MUN Secretariat has also been hard at work preparing for our own conference, MM-MUN 2017, on March 18th. This year, the Secretariat selected the theme "Cracking Controversy" with the intention of sparking diplomatic debate over some of the most controversial international issues. Ranging from "Drug Regulation in Sports" to "Gender Rights" to the "Ethics of Drones," Marymount's committee chairs have chosen many captivating topics for the hundreds of students attending to research and develop innovative solutions. Marymount will host delegates from high schools across Southern California, including Loyola, Harvard-Westlake, and Santa Margarita High School.
This year's Conference Coordinator, Claire Pregler '17, shared that:
It's been a lot of hard work over the past few months, but our conference is really coming together. We are all getting really excited! Plus, we also have a lot of new girls getting involved in MUN and participating in our conference for the first time. The topics are super interesting, and the entire Secretariat has been working very hard to prepare!
She continued explaining how the preparation for hosting our MUN Conference at Marymount each year is extremely extensive. In fact, Dr. Menard, Ms. Wildermuth, and the newly-elected Secretariat began planning last Spring. They decided on a theme, began researching possible topics, and even met and wrote their topic synopses over the summer. As soon as the school year began, they met every Monday during lunch, as well as on Tuesdays and Thursdays during period 9. Most recently, the committee and deputy chairs began writing and filming crises for their committees, which serve to provide and inform delegates of circumstances they need to address in committee.
As the conference draws nearer, all the MUN chairs, deputy chairs, and participants are growing increasingly excited, and Claire P. promises that this year "is sure to be one of our best conferences yet!"