Big Sis/Lil Sis 2019
Stephanie Sowa '21, Athletics Editor
October 14, 2019
At the beginning of the school year, each freshman fills out a form explaining who they are and what they love to do. Using this information as well as their knowledge about other sailors, the ASB Community Outreach Chairs match juniors and freshmen together and continue Marymount's Big Sis and Little Sis tradition! In my personal experience, having a supportive big sister who encouraged me to be the best version of myself really eased my transition into high school and I am forever grateful for her. As a junior, I hope to give my little sister important advice and create a forever-lasting bond.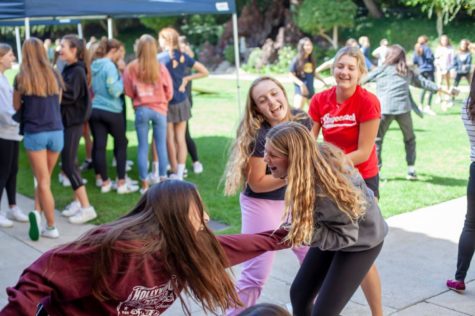 For this 2019-2020 school year, the Community Outreach Chairs tried something different. Marymount sister pairs are still paired normally, but we are now placed in families, groups of sailors with at least one student from each grade. The junior and freshman pairs were matched with senior and sophomore pairs to create the families which promote more connections among fellow sailors.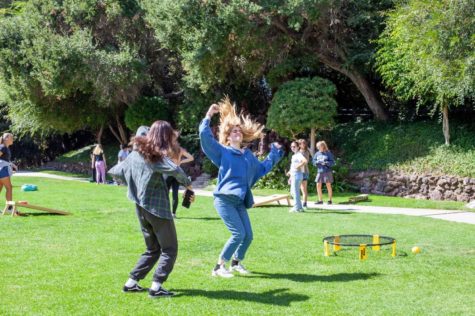 On September 20th, the Marymount community gathered on Senior Lawn to bond with their sisters and get to know their families. Big sisters brought towels and blankets for comfy seating and invited their littles to come sit with them. People were enjoying their lunch and flocking towards the ice cream bar filled with delicious treats. ASB provided exhilarating music and inspired everyone to get up and dance! Even members of ASB and other sailors had an intense dance party on the top of Cantwell's steps which elevated the already positive atmosphere. Teachers gathered around to witness life-long friendships forming and participate in the upbeat lunch environment.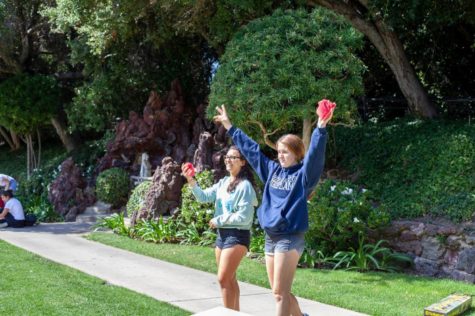 The Community Outreach Chairs hope to expand and strengthen this program throughout the school year. Whether the activities correspond with upcoming holidays or important topics in society, the goal is to bring every Marymount sailor together. We want to encourage every girl to meaningful relationships with others so we can go into the world united and focused on shaping the world into a better home for all people.