College Visits: A Smaller Fish in a Bigger Sea
Carlisle West '21, Staff Writer
October 14, 2019
As the summer quickly approached the end, my tan skin fading into a paler shade, my inbox beginning to fill with reminders about summer assignment submissions, I realized that there were other important events approaching besides the new school year: college visits. You might ask me why I considered going on college visits so early on in my high school career or even fly across the country multiple times in one week just to catch a glimpse at the college experience, and trust me, I have good reasons. I have been going on college visits since I was a sophomore – a little bit early compared to others, I know. Prior to these visits, I didn't really give a second thought about where I would want to attend school or what I was looking for in a school. The only thing I knew for sure was that I wanted to do something in journalism or broadcasting. My mom was the one who encouraged me to go on these visits mostly because she wanted me to develop an early understanding of where I would possibly want to go to, and maybe find a path along the way.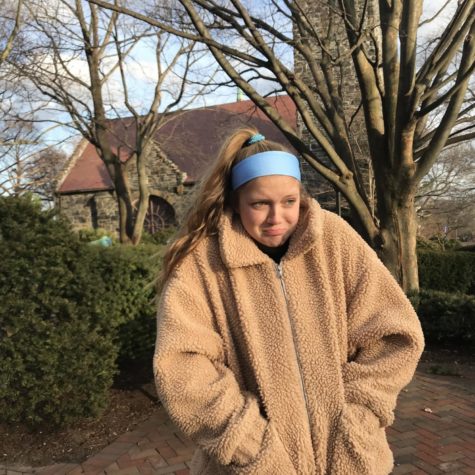 She convinced me to go with three simple reasons: 
Since I am trying to get recruited for lacrosse, the timeline for looking at colleges is pushed forward by about a year and a half, leaving me with little to no time to try and observe all of the schools I was interested in. 

Even if I decided to stop pursuing college lacrosse, at least I would have an understanding as to where I would want to apply going into my senior year (and we ALL know how stressful senior year can be during the application process). 

There were SO many things to consider in each college, and it would only make it easier if I started earlier so I could develop the best understanding possible of what kind of school I liked and what I would want to study.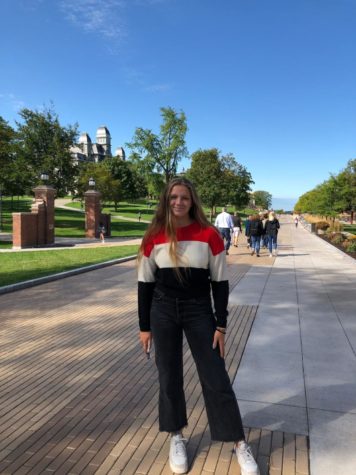 Going on these college visits have helped me realize multiple things. I was surprised by how many things you need to take into consideration when you decide if a certain school might be the place for you. I found that even the smallest thing, such as the space in the dorms, or the landscaping around the campus, mattered to me. I want to go to a school that meets all of or most of the things I desire: lots of school spirit, journalism programs, pretty landscaping, AND lots of space in the dorms. Tours were helpful because they helped me understand what I was looking for, and helped me narrow down my favorite colleges a bit more based on their smaller details. College tours also taught me to be realistic; there were some schools that were simply looking for other types of students or some schools where I simply did not meet the expectations. However, these tours taught me there are many other colleges out there looking for students like me and had programs I was interested in. I toured a lot of schools where I immediately stepped on campus and felt right at home, and I toured a lot of schools where I felt out of place. These tours taught me that I shouldn't feel like an outsider or only a smaller part of the equation walking around on campus; I should feel like I could attend that school and make a difference on campus. Of course, touring schools also made me feel nervous for the next chapter of my life. What would I accomplish? What if I didn't choose the right place? What if I don't actually want to study journalism and I decide to change my major completely? These are questions that always race through my head. However, during these tours, I think back to that first day when I stepped onto Marymount's campus with my new penny loafers on my feet, my backpack filled with new school supplies, and my heart filled with nervous excitement. College will be difficult to navigate at first, but over time, I will get the hang of it, and I will find my place. I will pursue what I want to study, even if that means changing my major a couple of times. And at the moment, the future might be one big question mark, but it is okay to be unsure because I know that wherever I end up, I will be happy, my family will support me, and it will be the right choice. And it doesn't just go for me; don't worry – as my mom has told me since the first day I toured a school, everything will work out for YOU in the end!