How to Explore College Campuses Virtually
Katie Solomon '21, Staff Writer
May 18, 2020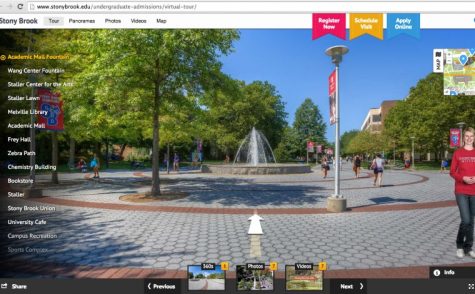 During these times with the coronavirus pandemic affecting most aspects of our lives, many of our former in-person events have moved to be online. From AP Exams to Zoom lectures to yoga classes, it seems most activities have gone to accommodate the stay-at-home orders. But, what about the college process, particularly university tours and visits? You may have thought that the possibility of experiencing life at your prospective university would have been impossible in 2020 due to health risks. However, you're in luck since colleges too have jumped on the virtual bandwagon. With campuses closed for visitors and students alike, college tours have moved online. 
Here Are Some Ways to Take Advantage of Virtual College Tours:
Go to the website of your school of choice directly.

Many universities already have pages for their virtual tour programs, and other changes being made due to COVID-19. There, you can find more information about tours, and other admissions events, along with instructions on how to register to participate. 

Check out the CamusTours Website.

With this service, you can find pre-recorded tours on over 1,800 universities all over the world. Just type in the name of the college, and you are good to go!

The website YouVisit also offers virtual tours of schools within the United States.

The program offers 360° experiences of various American colleges. This website also supports the use of virtual reality devices. 
For a less informal tour, search YouTube.

Various YouTubers have videos showing their experience at college. Find a vlog or video from a student to digitally explore the school!
Of course, online tours cannot replace the experience of visiting a campus in person. However, we should feel grateful to live in a time where technology allows us to readily explore colleges from the comfort of our homes.