Holidays, Religion, and Marymount!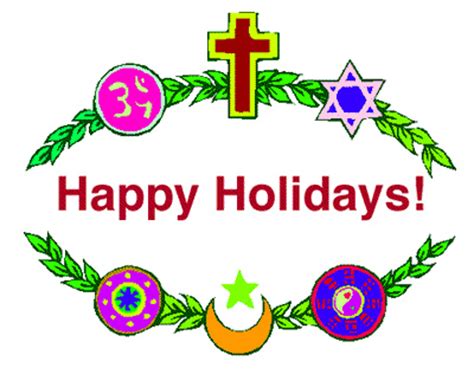 Smriti Kaushik '20, Marymount News Section Editor
December 10, 2018
Hang on for a minute...we're trying to find some more stories you might like.
Celebrating the holiday season at Marymount is truly the most wonderful time of the year. As soon as November hits, students eagerly start preparing for Thanksgiving and the long-awaited break that comes with it, filled with lots of food, friends, and family time. By the time December rolls around, Christmas music has already started to play, blazers become adorned with festive pins, and excitement flows throughout campus. In other words, the holiday season – especially the last two months of the year – is incredibly emphasized at Marymount, as everyone partakes in different holidays or experiences the excitement that comes with Winter break and the New Year.
Marymount has always been a diverse community and, often around campus and in organized events, it is easy to see students of different religions and backgrounds representing their faiths and cultures into the community. As a Hindu, I absolutely love the feeling of attending Marymount during the Holiday season. In my religion, the main holiday celebrated during this time of the year is Diwali. The dates for Diwali change annually according to the Hindu calendar, but it always falls in either late October or early November. Very few Hindus actually attend Marymount; however, everyone I talk to shows a genuine interest and has respect for my faith and cultural experiences. Despite the fact that I do not celebrate Christmas, Hanukkah, or other religious holidays, during this Holiday season, I am more than eager to engage in conversations about the Holidays, partake in the excitement of my friends, and enjoy the beauty of the decorated Marymount campus.
Many of my friends have nothing but positive things to say about their experience at Marymount, and how they are able to express themselves through their faith. For example, I talked to Arianna Garcia '20, who identifies as Catholic. When discussing her feelings towards this topic, she said, "I love celebrating the Christmas season at Marymount because doing so helps me focus on what's truly important during the holidays and reminds me to prioritize my family, friends, and faith."
Furthermore, I talked to another one of my friends, Amy Goldring, who identifies as Jewish. When asked about the relationship between her faith and the holiday season, she reflected, "Marymount is really inclusive with my religion. I have had several opportunities during the Christmas season to represent my Jewish faith, such as thought talks and celebration activities where anyone from any faith is invited." After talking with more people, I learned that many students anticipate the Holiday season, as it gives them an opportunity to grow in their faith, reflect on what's important in their life, and learn about other religious cultures and traditions. I hope that everyone enjoys this Holiday season and remembers to take time to reflect upon their faith and what's important in life.