Tis' the Season to Serve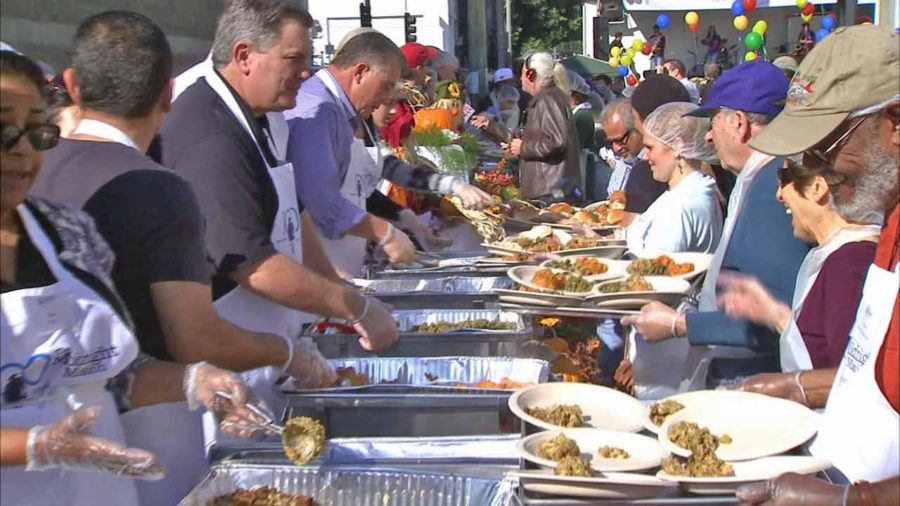 Nadya Lattanzi '20, Features Section Editor
December 10, 2018
This holiday season, a multitude of ways exist in which all of us can give back to our community. First, if you desire to volunteer with others this winter, many retirement homes or soup kitchens are looking for volunteers to aid them in their work. Personally, in the past, I have volunteered in the dementia unit of the Belmont Senior Living Center where I led activities and spoke with seniors affected by the devastating disease. But volunteering at a senior center serves as one of many opportunities that you can fulfill.
Not everybody is as fortunate as us to have a home for the holidays, so volunteering at a soup kitchen would be a kind gesture to make this season special for others. Even a small sacrifice of your time would be of great appreciation by any number of organizations that help to feed and support the homeless.
The Downtown Women's Center also takes volunteers and offers them many unique roles such as donation sorting and kitchen assistance. Additionally, the Los Angeles Mission also provides volunteer opportunities for those interested in serving the homeless.
Big Sunday also provides a vast assortment of programs ranging from volunteering with animals to guiding activities with children, as can be seen on their "Really Big Community Calendar." Ultimately, there are many ways to get involved this season and I encourage all of you to get involved in some way!
Links to some organizations:
https://www.belmontvillage.com/
https://www.downtownwomenscenter.org/
https://losangelesmission.org/