Reaction to Notre-Dame de Paris Donations
Stephanie Sowa '21, Athletics Section Editor
May 20, 2019
Flames engulfed Paris' beloved cathedral, Notre Dame, starting on Sunday, April 15. Heroic firefighters were able to completely extinguish the flames the next day, but the cathedral was left with irreparable damages.
The fire destroyed the famous spiral and consumed the medieval roof and walls. Various artworks suffered damage or complete ruin, but many pieces and relics were rushed to safety. The two pipe organs and the 13th century rose windows were miraculously saved and remain intact despite the aggressive fire.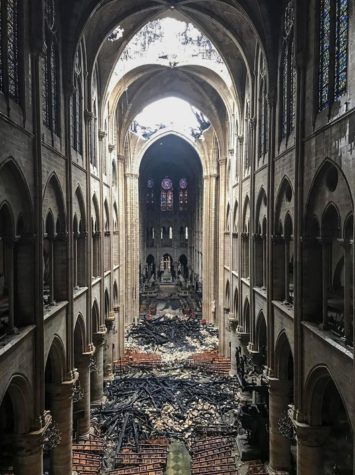 On the day of the disaster, Parisians gathered together out of fear of losing their beloved cathedral – they united in prayer and tears. Once the firefighting team annihilated the ravaging blaze, many French people vowed to donate to the restoration project, especially after President Emmanuel Macron launched a fundraising campaign. The campaign devoted to the reconstruction of Notre Dame has since accumulated the support of a billion people.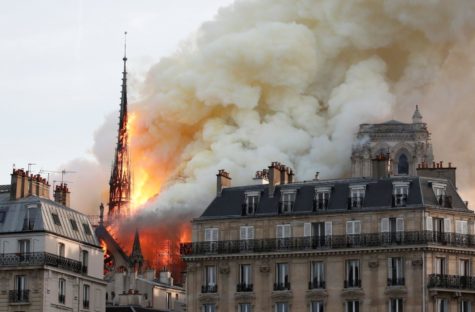 The campaign raised somewhat of a controversy. Certain individuals experienced frustration: why donate to Notre Dame and ignore the other, perhaps more pervasive, global issues? Others were upset that some generous donors did not pay a fair amount of taxes, which perhaps makes it more difficult for the French government to undertake the restoration project through their own revenue. Those dissenting also argued that any form of donation should go towards providing food, shelter, or an improved education for those in need.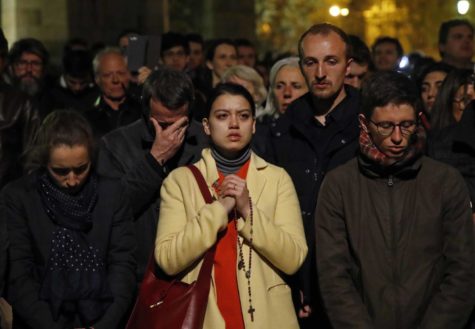 But there is another perspective that we can take regarding the donations to Macron's Notre Dame fund. Should we judge deeds done out of a good place? Is any deed a good deed? Although the billionaires that have contributed to Notre Dame's fund have a massive share of the world's wealth, shouldn't society encourage people to contribute to a cause rather than condemn a positive act?
Yes, donations to pivotal nonprofits will alleviate the pressing needs that complicate the world stage today. But, if individuals are heavily criticized for their donations in one area, how can we guarantee they will contribute to the areas deemed more critical? Is this criticism warranted if it is intended to encourage people to donate to "better" causes? Additionally, many of these donors are French people. Even outside of the Catholic faith, Notre Dame is a part of the French cultural identity. Their donations can help to safeguard Notre Dame and the pride associated with the cathedral for future generations.
Of course, there are two different perspectives on the donations to the reconstruction of Notre Dame, and neither is without reason. One particular takeaway is the importance of promoting positivity and acts of kindness, especially in the face of a disaster – to better the world and do the best that we can for those that need our support.