Marymount's New Theatre Program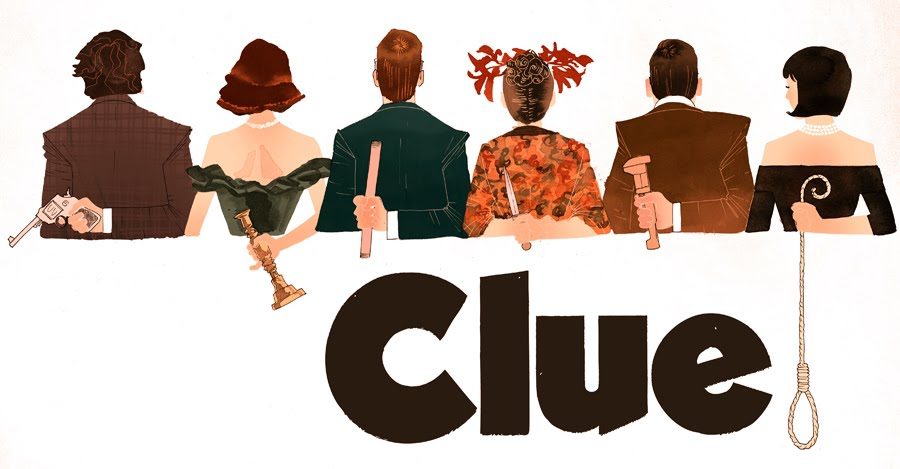 Stephanie Sowa '21, Athletics Editor
October 14, 2019
At the end of the 2018-2019 school year, Marymount's Performing Arts Department underwent drastic changes. Our beloved Theatre Director, Ms. Hackett, retired after spearheading Marymount's theatrical productions, directing countless plays and musicals. The energetic Mr. Schulte, who taught our sailors the basics of acting in preparation for intense competitions such as DTASC, also retired. The loss of these impactful individuals saddened many students, including me. 
Thankfully, Marymount now welcomes Ms. Wexler, our new Drama Teacher and Theater Director. Filling in the shoes of two very important mentors can prove difficult; therefore, I have discussed these changes with other Marymount students, specifically the Marymount Players starring in the fall production of Clue (which you all must go see)!
Brynn Coleman '21 has been heavily involved in Marymount's Acting Department for her entire high school career. Brynn showcased her talent in all four of her Marymount theatrical productions – all, of which, were directed by Ms. Hackett. Brynn shared, 
"It was initially very strange to have someone new to fill Ms. Hackett's role… I was pretty devastated when she told us she was retiring." 
Many girls considered joining the Loyola musical (Hannon Theater) because the thought of experiencing a production without Ms. Hackett hurt their hearts. Once they encountered the "energized and passionate" Ms. Wexler, however, our Marymount Players changed their minds and eagerly signed up for the fall play, Clue. 
Brynn explained that Ms. Wexler has also done a brilliant job of taking over DTASC for Mr. Schulte. "Our scenes for the competition are turning out wonderfully," Brynn exclaimed. As she feels confident in the hard work her team and Ms. Wexler have put into the competition, she encourages the Marymount community to keep an eye out for their performance at an upcoming assembly. She finishes by praising Ms. Wexler, expressing:  
"She brings energy to every rehearsal, tries her hardest to incorporate everyone's ideas into our projects, and cares so much for all of our well-being and happiness with the show." 
Personally, I cannot wait to attend the fall production of Clue, and I hope you join me!
I continued to reach out to other players, like Simone Marijic-Buljubasic '22, who told me about her experience in the reformed program. For her Freshman Year, she was directed by Ms. Hackett for the Spring Musical, and now, Ms. Wexler is coaching her for Clue. Simone explains, 
"Their styles and techniques are very different but they both bring completely different energies to the shows." 
Simone appreciates the unique techniques of both Ms. Hackett and Ms. Wexler, and she embraces the change. She appreciates that both of their methods have helped her grow as a performer, and I am thrilled to watch Simone showcase her talent this fall. 
Finally, I discussed this change with Freddie von Siemens '21, a fan of both Mr. Schulte and Ms. Hackett. However, she is completely captivated by the new direction of this year's Theatre Program. She observes each cast member thriving beside her, and she appreciates the increase of student-involvement within the production. She shared that she has never witnessed the players encounter this type of situation before and is excited to share Clue with the rest of the community. 
"Clue is funny, suspenseful, colorful and dramatic, and the casting is amazing," Freddie gushes.
She further explains how difficult change can be and how hard it is to lose special people like Mr. Schulte and Ms. Hackett, but Ms. Wexler ensured a smooth transition. The players are looking forward to many more productions with her!