Mi Amigo, Kobe: Kobe Bryant's Impact on the Latino Community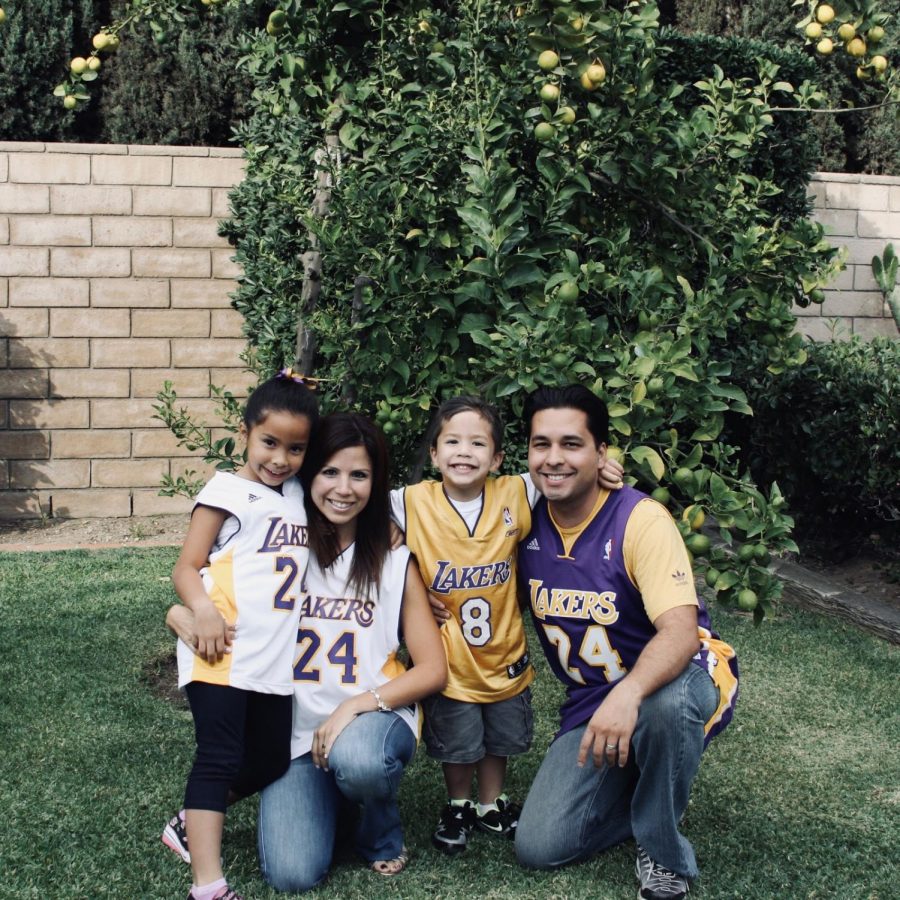 Arianna Garcia '20, Editor-in-Chief
March 9, 2020
It begins as an ordinary Sunday. Fluffy eggs and flaky pastries adorn the breakfast table, as tall glasses of orange juice are magically refilled by waiters who are there one moment, gone the next. My dad cracks a cheesy joke, causing everyone to erupt into uncontrollable fits of laughter and to roll their eyes. This is the definition of bliss. 
I prepare to take another sip of my bright orange beverage when my little brother suddenly tugs on my sleeve. The smile that took up half of his face is gone. In its place is a stupefied stare. "Kobe Bryant died," he says softly, holding up his phone. "It's all over the news, look." 
By the time we've finished breakfast, everyone seems to know the news. People – most of them zombified – walk the streets of Los Angeles in shock. I am unable to form a coherent thought. The world seems quieter, lonelier. Time just stands still. 
How could this person, a man I've never even met, have such a profound impact on me?
Growing up in a Latino household, Kobe has always been a constant presence in my life. From proudly speaking Spanish during his retirement conference, to publicly praising his Mexican-American wife, Vanessa, and revealing his love of telenovelas, he made me – and the rest of my community – feel seen. As such, many Latinos referred to him as their "compa," which is Mexican slang for "friend." "My Latino fans are very important to me because they were the first ones who embraced me when I first got here," he once said. 
Kobe's love for the Latino community transcended beyond the basketball court. His favorite Mexican restaurant was called El Camino Real, a place where everyone felt like familia. Kobe's go-to meal? Carnitas and flan. When he didn't want to draw attention to himself, he'd sneak in through the back to spend time with the workers. Of course, he'd never fail to greet each and every individual in Spanish.
From his first moments as a Los Angeles Laker to his last moments on earth, the Latino community has continued to embrace Kobe. Following his tragic death, thousands flocked to the Staples Center to pay tribute to the basketball icon. A band of mariachis came together to perform "Amor Eterno," a song about someone mourning the loss of a loved one, while other Latino fans lit velitas (candles) as the sun slowly descended over the city of angels. 
Kobe's message was one of mamba mentality and perseverance. It was one that certainly resonated with my community, a community that is composed of people who have no other choice but to hustle: selling flowers on the side of the road, working in kitchens, operating businesses, and taking care of families, among other things. Seeing Kobe succeed on and off the court inspired Latinos – myself included – to do the same. "You are responsible for how people remember you—or don't. So don't take it lightly," he famously declared. Gracias por todo, Kobe. No te defraudaremos.