Global Impact: Coronavirus Pandemic
Stephanie Sowa '21, Athletics Section Editor
May 18, 2020
Few individuals can say they predicted the coronavirus pandemic to take over our lives during this year. Our Marymount seniors and other graduates across the world are struggling with ending their last semester using an online curriculum and constantly wondering about graduation. Many juniors have anxiety regarding the upcoming college process. Individuals with health conditions and the elderly fear exposure due to their vulnerable positions. Everyone worries about their loved ones and their health. All these questions appear on the internet and sneak into conversation. What about the economy? Where is the testing? What about a vaccine? How are the people on the frontlines – nurses, doctors, paramedics, first-responders, the police force – being protected? This is a chaotic time and it's hard to recognize any positive aspects. However, despite all these stressors and negative impacts, there is one important lesson that should be taken away from this disaster: we are a global community. What happens across the world affects everyone; therefore, all human beings, leaders, and governments should work cooperatively and out of love for their fellow neighbor.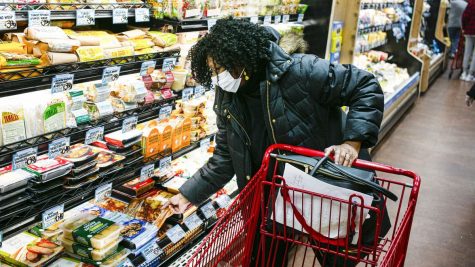 The virus originated from Wuhan, China. Many individuals have reported the dirty conditions of their local market where the virus is believed to have begun its transmission to humans. Because of these unsanitary areas, aggressive diseases have the opportunity to grow and ravage communities. In our Los Angeles Community, we are lucky to live in a fairly dense area with various resources compared to impoverished parts of the world with little access to support. However, New York City, an affluent city, is having an extremely difficult time battling the virus. When one state struggles, the whole country struggles. Nations across the world did not expect to be hit like this. 
There are preventive measures for the future, however. Everyone should live in clean conditions. If not, then the world will face challenges like the one we are combatting now. Instead of waiting for the problem to surface, the world should unite to elevate everyone's standard of living so that each individual on this earth thrives, not only those with access to certain resources. If people say that this virus doesn't apply to them and their civil liberties are threatened because they have been told to quarantine, they should put themselves in someone else's shoes. Yes, the virus started in China, but my grandma and aunt in London were infected with it. Thankfully, they recovered, but this isn't the case for a large number of patients; therefore, everyone should recognize that we are one community, across the world, and focus on flattening the curve so progress can be made. 
The virus mutated across the globe. Parents at my brother's school were sick with it, churches can no longer hold in-person services, stores have closed, restaurants are struggling to stay afloat, abnormal lines at the grocery store are now the norm. I've never worn a mask before this. Now I wear one while walking my dog around my neighborhood. Getting takeout is now an ordeal with glass screens and gloves and sanitation measures. My family and I are doing our best to support our beloved local restaurants which are remaining open to provide their employees with jobs and serve our community. I took engaging with my grandparents regularly for granted. I now wave at them from afar and speak over the phone.
Although most people have been negatively impacted, it warms my heart to see efforts to strengthen the global community and cheer on those who are sacrificing so much. Whether it's Clap for Carers in the United Kingdom, facetiming with friends to check in on them, or creating gofundme pages, everything makes a positive difference. Robert Kraft, owner of the New England Patriots football team, sent his jet to pick up medical supplies from China and transport them back to the United States. Children are writing messages on the sidewalk with chalk expressing their gratitude for everyone keeping them safe. This shows how generous and loving humanity can be: we should be like this always, not only when something horrible changes our way of life.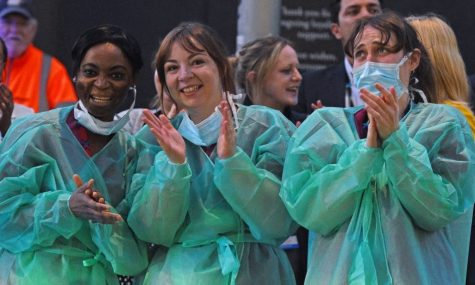 Citizens everywhere are responsible for advocating for better health measures. If the United States government is exempting all hospital costs for those battling COVID-19, shouldn't our country consider universal health care? How can we hope to combat this virus when homeless people on Skid Row in Los Angeles have little access to clean and dignified living conditions? If one doesn't think these issues apply to them, the coronavirus has proved them wrong.
As Marymount is an all-girls school, I believe it is important to note how female leaders are successfully coping with the coronavirus in comparison with other countries. These women have spoken the whole truth to their people and gave them crucial warnings, they acted quickly and responsibly, they recognize the importance of testing and the importance of being able to test their citizens, and they have exhibited much-needed empathy and kindness in a time of distress. Angela Merkel, Katrín Jakobsdóttir, Erna Solberg, Tsai-Ing wen, Sanna Marin, Jacinda Ardern. These women are strong and compassionate figures protecting their countries with respected tactics. Perhaps the United States should take a hint?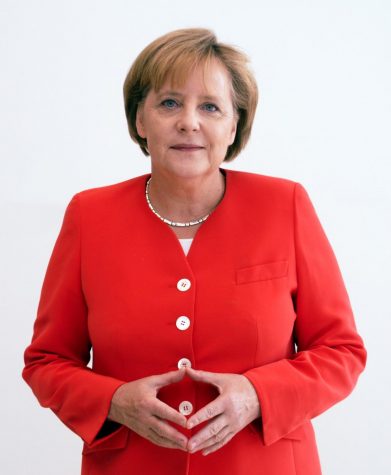 Everyone is responsible for flattening the curve. We can do this. Humans are so capable. Stay home. Monitor your health. Support those in need. Protect yourself and the vulnerable. Spread love and compassion. Together, we can overcome anything.