Faculty: Past and Present
Grace Staver '21, Staff Writer
December 10, 2018
Ms. Kolstad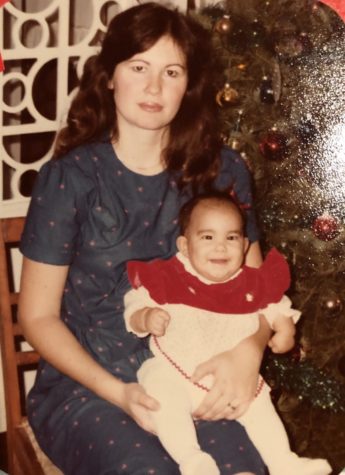 Here is my first Christmas in 1981; my beautiful mom looks so tired, but I swear I was a good baby 🙂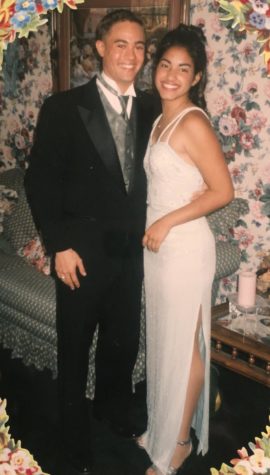 My Senior Prom; I was Prom Queen 🙂
Here's a pic of my son, Taj, and I visiting my husband in Mexico while he was working on Bachelor in Paradise.
Señora Gibson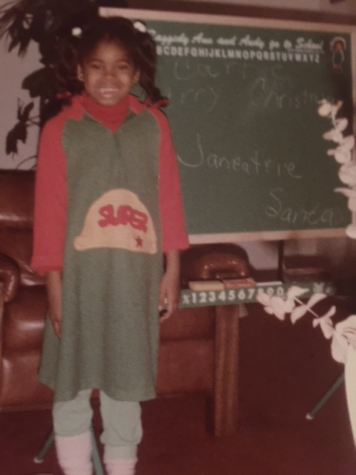 I knew I wanted to be a teacher from a very young age. This is a pic of me at Christmas when I was in the first grade. I asked Santa for a chalkboard. I used this chalkboard daily and would pretend my stuffed animals were my students and I was the teacher. I enjoyed writing on the board and teaching them all the things I learned in class on a daily basis. I loved that chalkboard and it was a distinct memory from my childhood that put me on the path to become the teacher I am today.
This was my graduation ceremony at UC Santa Barbara when I received my Master's Degree in Spanish. I was hooded by one of my professors. The hooding ceremony is a special ceremony where a faculty member places the hood over a graduates head to signify their successful completion of the graduate program. It was a significant day for me. My family flew all the way from the east coast to celebrate with me. This day solidified my path to becoming a Spanish teacher and this program instilled in me the skills needed to become an effective Spanish teacher.
Mr. Baker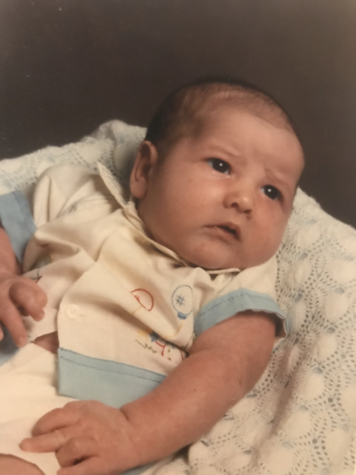 I weighed in at a lean 10 pounds 10 ounces when I was born, and my mother still loves me.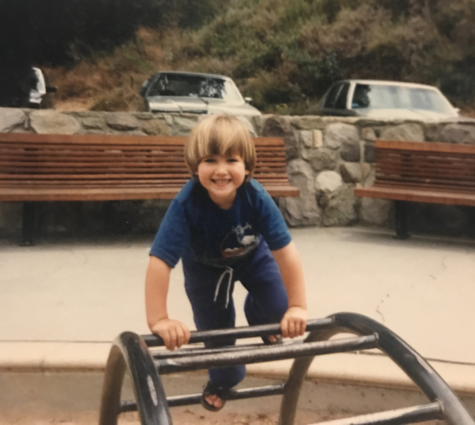 My mother said that she cut my own hair at this age and I must say that I am a huge fan of this bowl cut. On another note, climbing is something my son (Monroe) loves to do, so it warms my heart to see the similarities.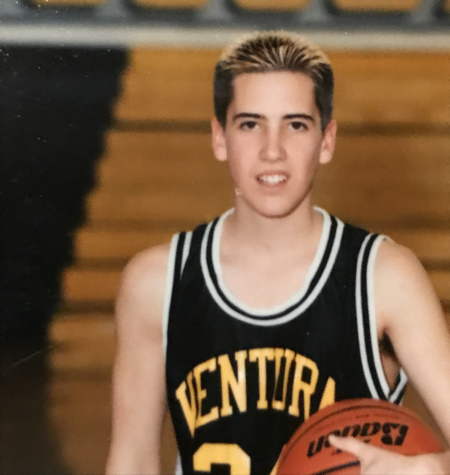 Most students I have taught will have a lot of fun with this picture. Notice the bleached tips, the ridiculous smile, and all of the facets that would go into creating awesome America Online screen names.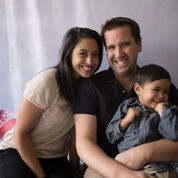 That is my family. I am what people in the business call…..a fan.
Ms. Whittell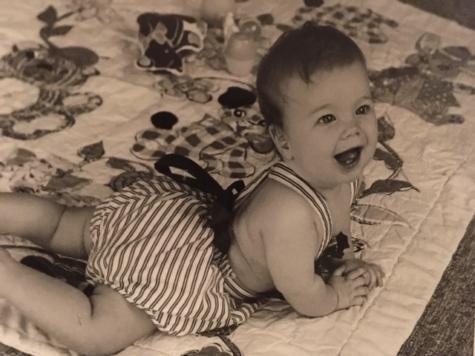 Me as a baby.  I used that quilt with all of my girls.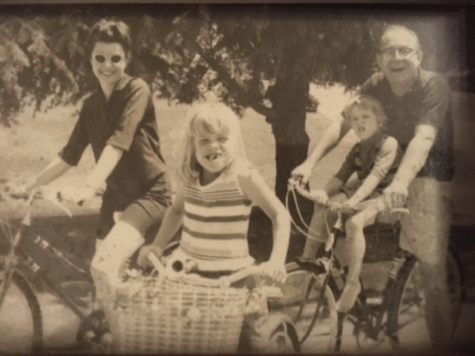 Our family bike rides were notorious.  I just lost a tooth and was showing off to everyone.  I love my mom's cool shades. My sister wanted to ride her own bike, but wasn't allowed.  I know she hated being on the handlebars.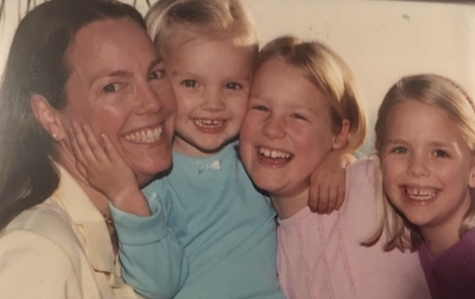 My babies. All three Marymount graduates.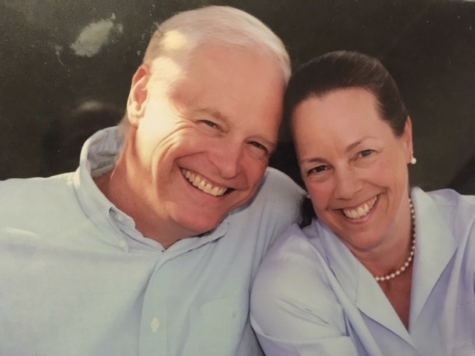 The love of my life, my husband Randy. Yes, we got married on Valentine's Day. Aww.
Mr. Eadon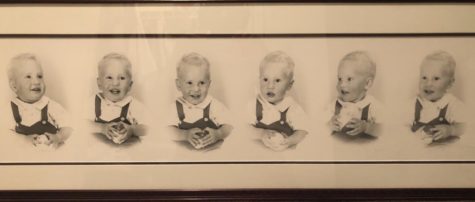 Mr. Eadon pictured above, two years old.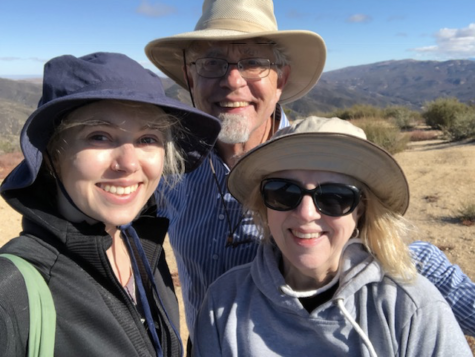 Mr. Eadon and his family after hiking Jupiter Mountain in Green Valley.
Dr. Baylor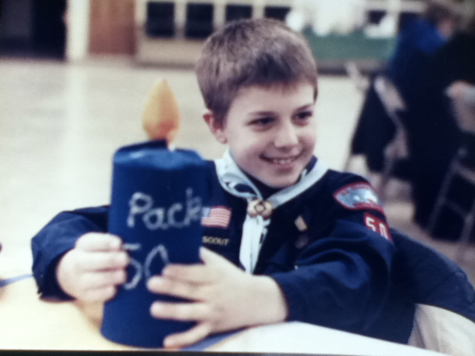 Dr. Baylor in the Cub Scouts in the third grade!
Dr. Baylor, pictured age 11, with the dog he grew up with for 16 years.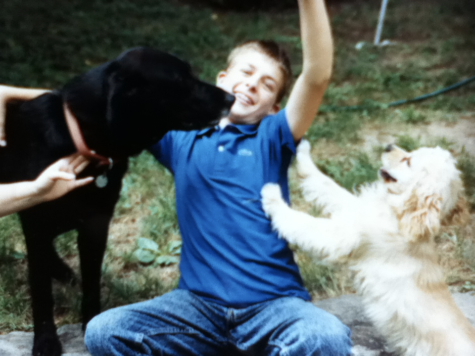 Dr. Baylor with his aunt's dogs; black labs are his favorite breed!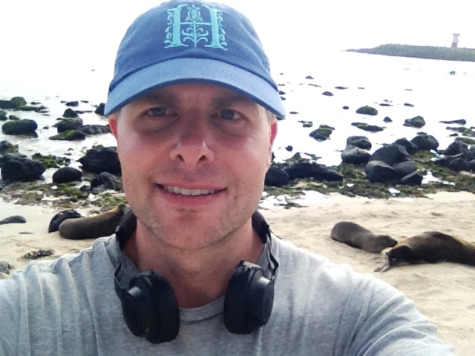 From my trip to the Galapagos Islands, the best place I've ever been to. Those are sea lions in the background.