Halloween Festivities
Brooke Pierpoint '21 and Stephanie Sowa '21, Staff Writer, Athletics Editor
October 14, 2019
Fall is one of the prettiest seasons of the year and encourages coziness and relaxation. With Halloween just around the corner, enjoy the season to its fullest and get into the spooky spirit with these festive ideas. 
Underwood Family Farm/Pumpkin Carving 
Underwood Family Farm, located in Moorpark, is the absolute perfect way to get into the spooky season. The Weekend Festival admission includes tractor-drawn wagon ride, corn maze, live music and entertainment, and access to a pumpkin patch. After you enjoy these festivities, pick out your favorite pumpkin to take home and carve. If you wish to have a more complex and creative design, you can print one off the internet, tape it to your pumpkin, then carve away.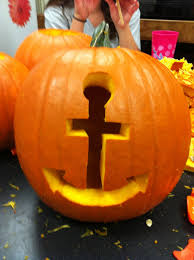 Baking Pumpkin Seeds
After you finish carving your pumpkin and removing its seeds, you can bake the pumpkin seeds for a delicious snack. There are multiple yummy recipes that you can try out. First, wash them, then lay them out on a baking sheet and season them with salt and pepper or anything else, and bake. Here is a link to our favorite pumpkin seed recipe: https://www.fromvalerieskitchen.com/perfect-roasted-pumpkin-seeds/
Candles and Decor
Autumn smelling candles and Halloween Decor are two easy ways to spice up your home. Bath and Body Works has a plethora of fall candles, lotions, perfumes, and scents. You can also purchase a PlugIn with fall scents that transform your house or bedroom into an autumn escape.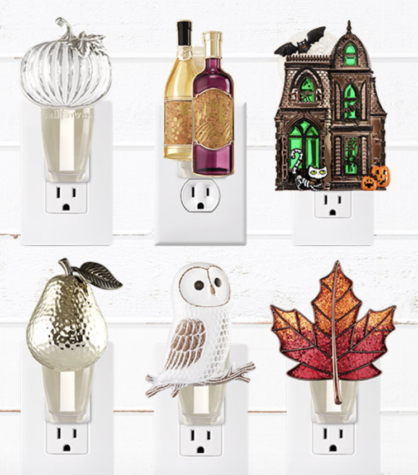 Snacks/Treats
One of the best fall snacks is Trader Joe's Gluten-Free pumpkin bread. This delicious snack is fun to bake and eat, especially if you have an allergy or celiac. Bakeries such as Sweet Lady Jane bake a variety of delicious pies, and nothing sounds better in fall than a warm slice of pie with vanilla ice cream. If you aren't into baked goods, go to your local pharmacy like Rite Aid or CVS, and splurge on that Halloween candy. Local coffee shops tend to introduce autumn-inspired beverages, so experiment to find your favorite fall drink and never underestimate the power of hot chocolate. 
Movies
Using the goodies from above, treat yourself to some delicious items while you sink into your couch wearing your comfiest pajamas and watching movies. Some of our absolute favorite fall films are Hocus Pocus, The Nightmare Before Christmas, Halloween Town, Coraline, Corpse Bride, and Beetlejuice. You can chill out and watch these by yourself, invite friends over, or spend some quality time watching them with your family.