Affordable Spring Break Ideas in L.A.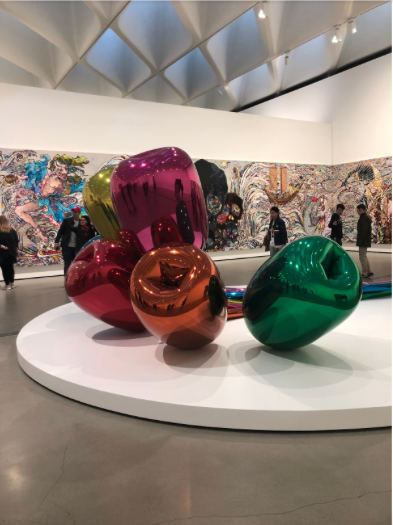 Hang on for a minute...we're trying to find some more stories you might like.
Spring break is one of the best times of the year. In addition to the sunny and hot weather, it is only a couple weeks before the end of the school year. Though most travel during spring break, there are still interesting things to do in Los Angeles. Our city is marvelous because it has museums, outdoor activities, and charming walkways. If you are staying in Los Angeles, here are some affordable things to do during spring break.
Museums
There are many museums in Los Angeles. LACMA is a fantastic museum with beautiful modern art, and luckily, admission is free for students under 17. Another wonderful museum is the Broad, a modern art museum with many picture-worthy sculptures. For example, a jumbo-sized sculpture of a dining room table is perfect for great pictures. Across from the Broad is another art museum called MOCA.  
Nature
Los Angeles has some of the most stunning scenes in nature. Visiting beaches, mountains, and valleys are free activities that all can enjoy. My favorite beach is Zuma Beach in Malibu because it has huge waves and fewer visitors than Santa Monica Beach. Another free excursion is hiking. There are many trails, such as those in Runyon Canyon or the Santa Monica Mountains.
Places to Walk
There are many interesting places to walk around in Los Angeles. If you go to the Broad, then you should also visit Grand Central Market because they are very close to each other. Grand Central Market is a food market with different stalls, which serve anything from tacos to egg sandwiches. Additionally, Venice Beach has so much vibrancy and a lot to see, such as art and well-priced food. Another amazing place to walk around is Olvera Street. Olvera Street has so much happiness that it isn't containable. Because it offers a glimpse into Mexican culture and colorfulness, one cannot help but smile.
If you are in Los Angeles during spring break, make sure to spend it exploring the fascinating city!