From Fresh-meat to Fresh-neat | Class of 2023: The Evolution from the First Semester to the Second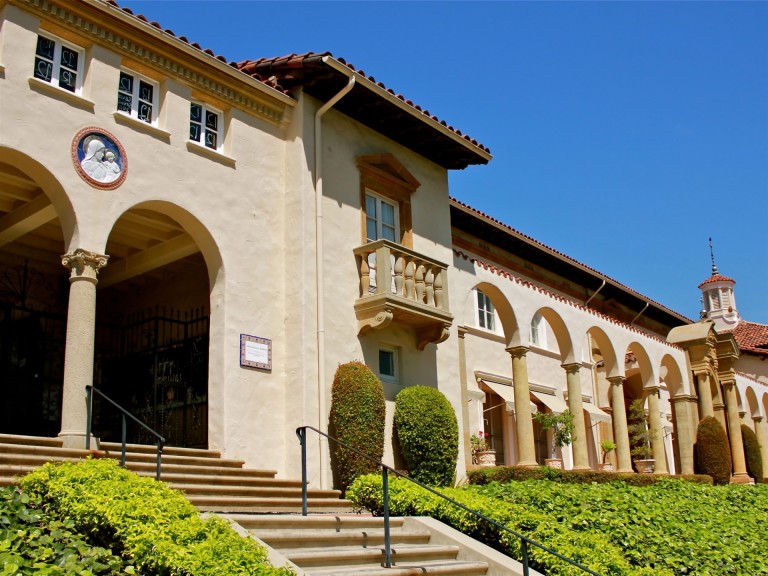 Taylor Thompson '20, Staff Writer
March 18, 2019
You graduate from eighth grade – at the top of your middle school hierarchy – only to enter into a new school with unfamiliar faces, more rigorous classes and work loads, and an entirely divergent social structure – one of which, unfortunately, places you at the absolute bottom.
Although freshman year might seem like a blur to most, it was so much more than Loyola Paloozas, unproductive free periods, Snapchat streaks, and complaining about your workload. It was a transformative year that taught all of us discipline, management, and friendship.
Don't believe me? Well, proof of this truth lies in the opinions of three of our current freshman – Kelly McAllister, Joann Zehenni, and Caroline Ross, who were kind enough to answer the following questions: How have you, as a freshman, from first to second semester, evolved in terms of the following: academics, with social interactions, and as an individual? Here is what I gathered:
ACADEMICS:
Kelly notes that her "time management has improved greatly with the adjustment to the rigorous classes and sport activities." Kelly also elucidates that her and her teachers now understand "her needs as a student," while she has gotten to know each of her teachers better as well, "making classes more enjoyable and interesting."
Similarly, Joann has discovered "more efficient ways" to study for exams and to complete homework, yet still finds herself struggling with her class schedules. Don't worry girl, me too.
Caroline, in addition to finding more efficient study habits, specifies that "writing things down" aids her in overcoming her tendency to procrastinate – something she struggled with in the first semester.
SOCIAL INTERACTIONS:
Even though Kelly, Joann, and Caroline all entered into Marymount knowing each other and other people from middle school, they have all found that their interactions with peers have grown increasingly "comfortable and effortless" from first to second semester. All of them also expressed their gratitude for free periods, for their study periods have also aided them in developing new friendships – an opportunity a lot of them didn't have the first semester. *cough, cough – coding class.
INDIVIDUALLY:
Additionally, Kelly remarked that Marymount has truly helped her grow as a student and as a person, seen through her newfound ability to "handle situations and obstacles differently so that they are easier to overcome." Marymount has also provided her with so many "opportunities" that have guided her to find and love new things and to exude more "confidence." Joann feels similarly, as she also expressed her immense amount of gratitude to Marymount for offering her new paths to travel down, while teaching her to "adapt" and find new "strategies" to cope with work and life. Caroline also feels the same, and she also notes that she has grown to overcome her "shyness" due to the open environment Marymount has provided for her.
There you have it. The proof is in the pudding. Or should I say, the fresh-meat.
Kelly, Joann, and Caroline have all grown immensely from 1st to 2nd semester, and as Kelly comments, they have all grown to love the Marymount environment, and they look forward to "spending more years here since [they] know how to navigate situations [they] are faced with." How fresh-neat.