Student Service Trips
Grace Staver '21, Student Life Editor
October 14, 2019
Over the summer, several Marymount High School students participated in Service Trips around the world. Here is a spotlight on juniors Eleni Shawa, Brooke Pierpoint, and Kayla Winn, all of whom volunteered in third world communities.
Eleni Shawa ('21): Ghana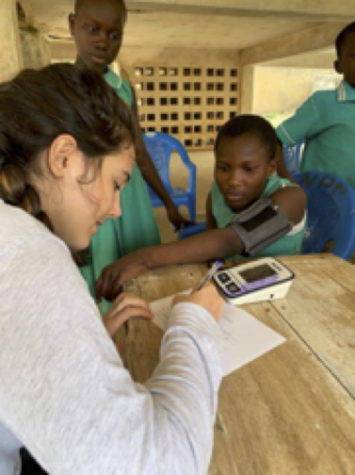 Eleni Shawa spent two weeks of her Summer performing various health checks in Ghanian communities and schools. She stayed with a host family and helped all age groups ranging from babies to adults. During the health checks, Eleni took people's blood to check for HIV, hepatitis B, malaria, and high blood sugar. She checked their body mass index (BMI), blood pressure and also told them their blood type. Along with the medical testing, Eleni also went to hospitals to observe and help in some minor procedures. Eleni and the few other volunteers prescribed medicines to the Ghanian residents, and taught them about hygiene in their schools. She also went to leprosy camps to dress wounds; she would treat the infections and skin lesions inflicted by the rare disease leprosy. Overall, Eleni's experience was life-changing, and she would definitely revisit the loving and welcoming community in Ghana.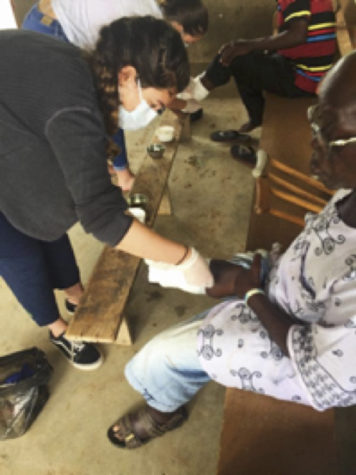 Brooke Pierpoint & Kayla Winn ('21): Fiji
This past summer, juniors Brooke Pierpoint and Kayla Winn went on a service trip to Fiji. They built homes and participated in many other activities to support the local community. They got to know the Fijian children by teaching them English, playing games, and doing arts and crafts with them. On their service trip, Kayla and Brooke learned about the Fijian culture through traditional dances, food, sports, music, ceremonies and much more.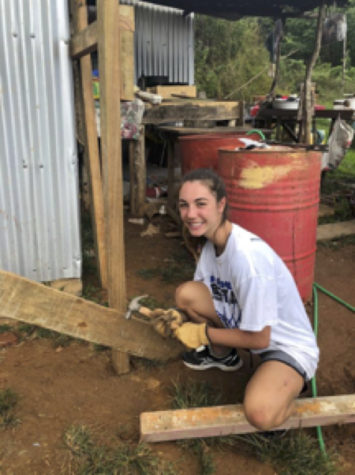 The community welcomed them with kindness and gratitude, which made their volunteer experience memorable. Their opportunity to serve others and better their lives was an experience that they will never forget.