My Experience at USC's AYA Program
This summer, I had the honor of attending the 2020 Annenberg Youth Academy for Media and Civic Engagement (AYA) camp with the USC Annenberg School for Communication and Journalism. This two-week program (originally four weeks but shortened due to the pandemic) exposes 26 students to first-year college-level courses. We dove into how the media and journalism give us the opportunity to express our thoughts and ideas as leaders. Initially, this camp was supposed to take place on USC's beautiful campus where we would have the opportunity to use the Annenberg facilities and technology. However, the current pandemic forced the camp to choose an alternate option: instead of canceling the program altogether, the AYA camp directors decided to adapt their plans so we could still participate in this camp from home. I'm so happy that they decided to make this change because this camp ignited my new interest in journalism and it allowed me to build my professional network.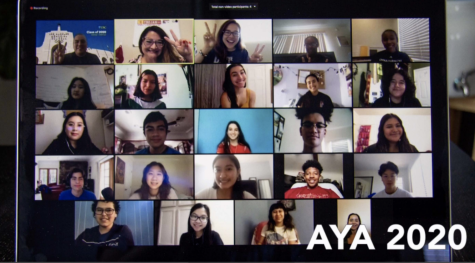 Since the AYA program moved virtual, we had the ability to talk over Zoom with professional reporters, journalists, and experts at USC to further our knowledge. On our first day of the program, we had the ability to speak with Dean Willow Bay, a broadcast journalist and the current Dean of USC's Annenberg School for Communication and Journalism. She talked to us about her career and how important it is for us students to make a difference. The ability to speak with Dean Willow Bay was life-changing, and it truly made me aware of the potential for my future. On this same day, our class spoke with Nick Valencia, a CNN correspondent who works in Atlanta. Nick told us his story growing up and how he got to where he is now. Nick went into depth about the challenges he faced due to his race, and as a person of color myself, it was inspiring to hear how he overcame those challenges. He also talked about his coverage of family separation along the U.S.-Mexico border in 2019, which later earned him the name of "TV Reporter of the Year" in 2020 by the Atlanta Press Club. From these two speakers alone, I learned tips and inspirational ideas that have and will continue to influence me.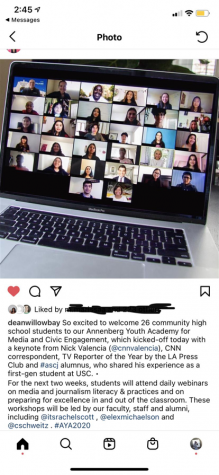 One of my favorite parts of this program was our college advisors. Every student in the program had their own college advisor with whom they had the ability to meet freely and ask any questions about college and/or the college application process. My college advisor was named Ricardo Garcia, and he is a current college counselor at Downey High School. He was a transfer student at UCLA, and he let me know all about his college application process and so much more. During the rest of the first week, I had the opportunity to speak with Ricardo more, former AYA students to see where they are now, and Allyson Hill, the current USC Associate Dean of Admissions to learn about what she looks for in an applicant. I cannot wait to put the skills Ms. Hill taught me into use and possibly be one of the next students the AYA program asks to share about their accomplishments.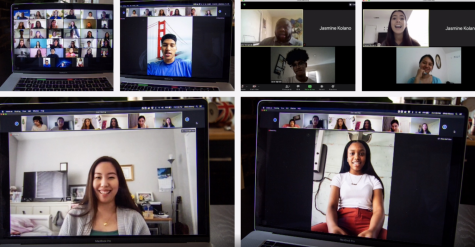 The second week was just as thrilling as the first few days. On Monday, we had a workshop with Dr. Taj Frazier, the USC Annenberg School Associate Professor of Communication and Director of the Institute for Diversity and Empowerment at Annenberg (IDEA). We spoke about the power education, communication, and culture have in institutional transformation. This discussion allowed me to think outside the box about things that I never thought of before. On Tuesday, we had a workshop with Dr. Amara Aguilar, USC Annenberg's Associate Professor of Professional Practice and Digital Journalism about using social media as a way to share our voices and tell stories. Dr. Aguilar showed me a way that I could make an impact while posting on social media, and since I'm very active in spreading awareness and news on social media, I found this workshop extremely beneficial. On Wednesday, we spoke with Elex Michaelson, one of the co-anchors for FOX 11 News. Elex told us about his journey and how he's covering the news during the unpredictable times of COVID. Hearing this from a reporter himself was incredibly interesting and noteworthy. On Thursday, we got to hear from Jaime Carias, the USC Annenberg Civic Engagement Director, about his life coming from a low-income community with Guatemalan immigrant parents to where he is now. I loved hearing his triumphant journey and how he now spends his career helping young people achieve their dreams. Also on Thursday, we talked to Callie Schweitzer, a senior editor at LinkedIn, who showed us how to build our professional network, interview skills, and overall tips on how to succeed. Ms. Schweitzer's tips have already helped me tremendously, and I give her credit for some of the skills I used to get a spot in my current internship. Finally, on Friday, we had a workshop with Dr. Ernest J. Wilson III, the former Dean of USC Annenberg, and Chris Swain, a Lecturer at USC Annenberg about their program called Third Space Thinking and Youth. Our session talked about people skills and why developing "Third Space" skills is so essential for all environments. This amazing discussion showed me where I need to work on my "Third Space" skills and the importance of it for my future.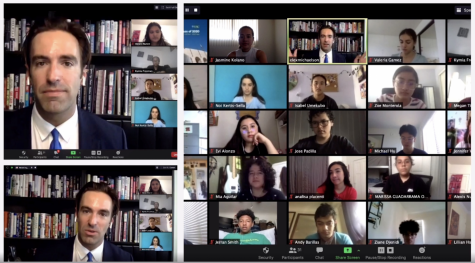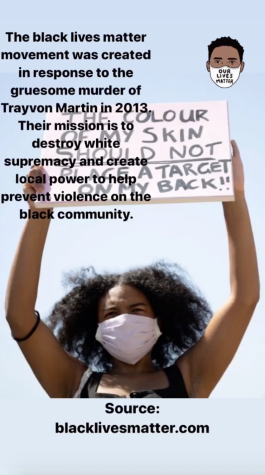 On Monday, we spoke with author Walter Thompson-Hernández about his new book, The Compton Cowboys. Before entering this program, every student had the requirement of reading this book. His extraordinary book told the true story of the Compton Cowboys, a group of childhood friends who bring positivity and break rude stereotypes about African Americans through horseback riding. I remember asking Walter Thompson-Hernández if he ever experienced writer's block while telling this story and what he did to overcome it. He told me that he compared his writing process to him playing the piano: he absorbed the words like notes and flowed his words onto the page, just like he would be involved in his music. This statement stood out to me immensely. As a pianist for eight years myself, hearing how he used music as an outlet for his writing process is something that I never thought about, and it really encouraged me to use my own music as my own form of an outlet and expression. Also on Monday, we had the chance to pick up our own "AYA swag" that included a backpack, journal, pens, flash drives, a t-shirt, and so much more. On Tuesday, we had another chat with our college advisors about Financial Aid in college (scholarships!) and a session with Ms. Jasmine Kolano, a recent graduate of USC's Annenberg School and the USC Annenberg Civic Engagement Program Assistant about Public Diplomacy. Learning about Financial Aid was incredibly important because it showed me that there are so many different opportunities that are manageable to achieve, and Ms. Kolano's session about Public Diplomacy opened my eyes to a new profession that I could see myself doing in my future.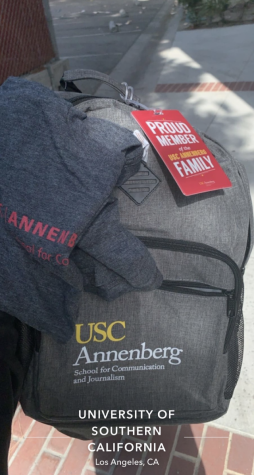 Finally, on our final day of the AYA program, we had our virtual graduation ceremony with Rachel Scott, an Emmy-award winning multi-platform reporter at ABC News, as our speaker. Ms. Scott gave us a presentation that left me in awe: she went into depth about her difficult process in getting to her current position at ABC, and the impact being African-American had on her. I will never forget the strong words Ms. Rachel Scott left me with on this day and how powerful she made me feel in my own skin.  For graduation, we were able to invite our parents and any other people we wanted there, so I decided to invite Ms. Dickey. Ms. Dickey helped me through my entire application process into the AYA program, and I couldn't have done it without her. After I gave my final speech to the rest of my colleagues, AYA 2020 concluded. I will never forget the memories and life lessons I gained from this life-changing experience. By privately messaging many of the speakers, I have been able to keep in touch with many of the presenters, and without the amazing job done by Mr. Carias, Ms. Kolano, Dr. Taj Fraizer, and the USC Annenberg Advisement and Academic Services Senior Associate Director JaBari Brown, I would not have had this opportunity. Fight on!!