Coal for the Nice List?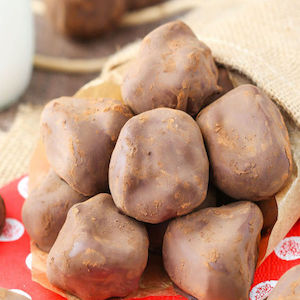 Stevie Sampedro '20, Staff Writer
December 18, 2017
The holiday season is here! As Christmas descends upon us, we scramble to find festive decorations and food, preparing for those that may join us to celebrate. When it comes to Christmas festivities, some go all-out. Others seek a reasonable middle-ground. Some get a headache from all of the festivities. Personally, I am the first type of person: decorating is a great way to celebrate Christmas, but, specifically, I enjoy channeling my festive side into making creative holiday treats.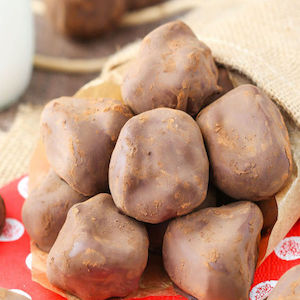 Have you ever heard of "Oreo Coal?" Well, if you want to play a sneaky, but sweet, joke on your siblings or parents, you may want to listen up! To make "oreo coal"  you need 40 Oreos, 1 8- oz. block cream cheese, softened, 16 oz. semisweet or melting chocolate, and 1/3 cup of Oreo cookies crushed an 1/3 cup of cocoa powder. First, you start by using a food processor with a blade to grind Oreos into crumbs. Transfer crumbs to a medium bowl and add cream cheese. Use a fork to mix until well combined. Then, using about one tablespoon of the mixture per ball, form misshapen balls of the Oreo mixture to look like pieces of coal. Place them on a plate and into the fridge for about 30 minutes to 1 hour to become firm. Just after the 30-minute to 1-hour refrigeration, microwave melting chocolate in 10- to 15-second increments until melted and smooth. Using a fork or toothpick, dip each Oreo ball into the melted chocolate, then set onto parchment paper. Sprinkle with crushed Oreos before chocolate dries, if using, or let dry completely. Finally, if using cocoa powder, once firm, dip your fingers into the cocoa and lightly rub onto Oreo balls to complete the coal look. Store balls in the fridge until ready to serve.
I hope you have a great time making your oreo coal- I know that I do (personally, I love to trick my brother, J). Cheers to a festive holiday season!