The Evil Side of Social Media, from the Perspective of a Marymount Girl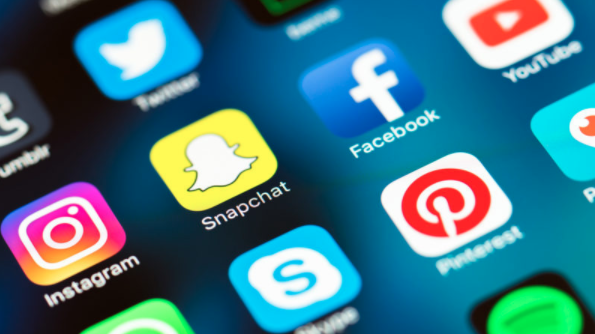 Hang on for a minute...we're trying to find some more stories you might like.
As an adolescent in the 21st Century, I have grown up with the shadow of social media constantly looming in the background of my everyday life. With the exception of sleep, I rarely go an hour without checking various social media platforms — a habit I am sure many teenagers absent-mindedly practice as well. Instagram, Snapchat, Facebook, and Twitter are all platforms that people, especially teenagers, utilize to connect with their peers, share ideas and photographs, and express themselves. When used for the purpose of showcasing individuality and creativity, as well as bringing people together, social media can be an extremely positive and influential aspect of life. However, I have gradually begun to realize the negative characteristics of the social media world.
In order to gain more insight on this very relevant topic, I turned to my fellow Marymount students. I asked several girls to elaborate on the positive and negative impacts of social media. One comment, by a student who would prefer to remain anonymous, struck a different chord within me than all the rest. She very profoundly stated:
It's my personal opinion that the stigma of a perfect body and appearance would not exist without social media.
As I analyzed this comment more deeply, I came to the realization that the majority of my insecurities are rooted in the images that tirelessly infiltrate my feed and my mind. Girls in particular are presented with images of Victoria's Secret and Sports Illustrated models who have have been tweaked and modified to fulfill the image of a "perfect woman." Although this idealistic body shape is impossible to achieve, young women feel obligated to modify their lifestyles, diets, and appearances in order to fulfill the stigma of a desirable body. I personally think that no girl should ever feel compelled to look a certain way in order to satisfy society's cravings, or anybody's for that matter.
That being said, I want to propose a New Year's Resolution for all of my fellow sailors: instead of attempting to please others with your appearance, please yourself. Accept yourself the way you are, and the confidence that radiates from you will soon become your most attractive quality.