Fashion Week & What's In and What's Out (Critique)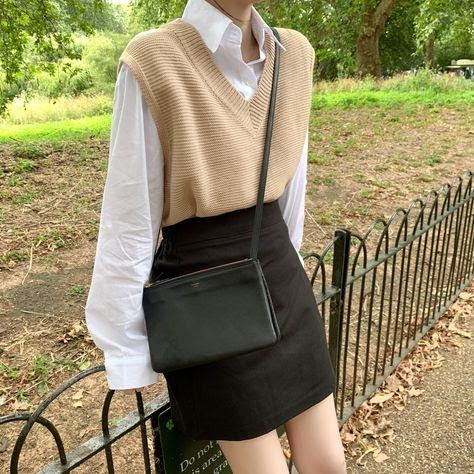 It's fashion week season! And with fashion week comes all the do's and don'ts of your fall and 2021 wardrobe. If you don't know what New York Fashion Week is, it is a globally known, semi-annual, seven-day event of extravagant couture, where designers show off their blood, sweat, and thread for the coming seasons. Statements are made, risks are taken, designers are discovered––all in the name of fashion. With New York Fashion Week just passing (September 11 – September 16, 2020), and Paris Fashion Week just around the corner (September 28 – October 6, 2020), fashion scouts are on the lookout for all the new trends, as well as the bland throw-aways. And so, as the fall season forms, I am here to show you what pieces are making it out alive, and which ones are just missing the cut. 
Do's:
Sweater Vests  
These have been on the rise since early July, and due to the ongoing vintage style, people have been looking at sweater vests as a way to dress up their casual look. Sweater vests can be found in thrift stores or online and are quite affordable; the style is to wear them over baggier shirts, creating a cinched look. Cream and neutral tones are the best looks for these pieces, especially as we roll into fall, where everything practically blends with neutrals. Overall, this look is clean and affordable, allowing anyone to look fashionable this season.
Oversized Button-downs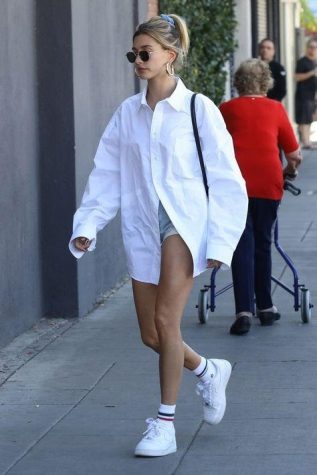 This season, button-downs are making any outfit a little bit more impressive. The oversized garment can be thrown over shorts and a tank top, jeans, or even a skirt, and can add a casual yet fashionable flair to any look. I personally love this piece because it adds flow and character to a regular outfit, which bumps up the overall appearance. Matching light blues, whites, or even taupes, one may find themselves in love with the look.
Fabric Tote Bags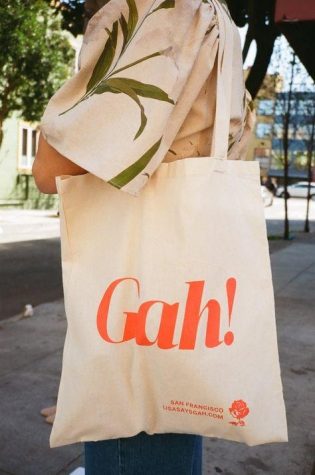 Not only are these bags sustainable and eco-friendly, but they are also super in style! Fabric tote bags usually appear in neutral colors (a recurring theme) and can range from tiny to huge in size. These bags hold a lot and can often be found with the names of brands or small businesses on them. Tote bags make for a great purse when traveling, or even for a day at the beach, especially when you  don't want to bring your delicate purses. Sustainability in fashion is one of the most important factors to consider every season, due to the ongoing issue of fast fashion and fabric waste––which is why these bags have become a definite must-have for the season.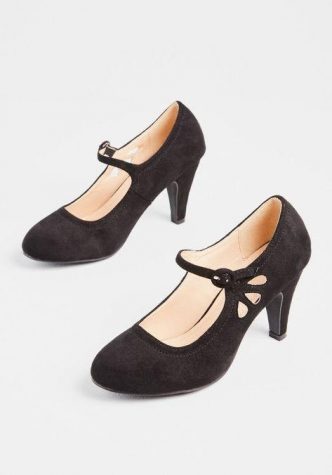 Kitten Heels 
The 1920s swing shoe has made their way back to the runway as the cute black heels have been found to match well with the rising 'vintage' look. Also known as the "kitten heels," the shoes match well with almost anything: jeans, dress pants, long dresses. The close-toed heels create an old-school statement that fashion icons are beginning to mirror. By matching these shoes with any "longer" piece, it is a sure upgrade to any regular look.
Dont's:
Chartreuse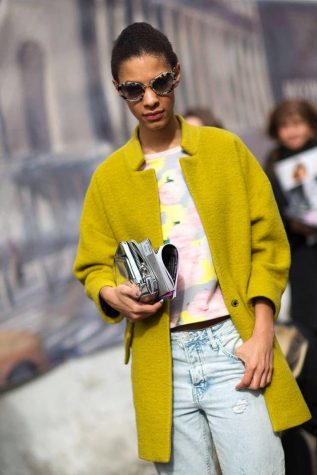 The color chartreuse has appeared quite a few times in the past seasons, making it an unordinary, yet supposedly unique color. One may say that this greenish-yellow color is halfway between uncoordinated and ruthless to a person's actual features (not to mention that it was more of a statement in fall of 2019). The color can come off as loud and overpowering in contrast to the rest of one's look, hardly qualities that people go for. Chartreuse is also very hard to match with; it may go with the simple black and white, but other than that, this color leaves outfits with either too bold of a color, or too disorganized. Although a royal blue and red-violet would match with the green because of its opposition on the color wheel, the bright colors could drown out the player, and that would mean game over.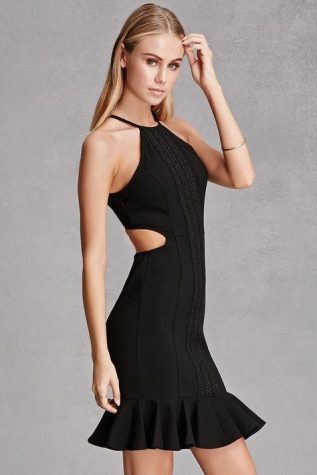 Cutouts
Although your average outfit usually does not consist of elaborate cutouts, it has been made clear that the fall of 2020 will not be accepting large holes and other varieties of cuts within clothing. Sure, ripped denim is an excuse for cutouts, but I'm talking about waist cut-ins and shoulder slits. These cutouts make for impractical and unfashionable statements. Cuts above the waist give off the illusion of unflattering proportions and do not benefit the person wearing the look. There is not much to say about cutouts, except for the fact that this fall season, they are not in.
With all of this fashion advice in mind, look for pieces that match your own sense of style! Be sure to stay away from too bright of colors this fall season, but continue to make fashion statements in your own ways, such as with chunky jewelry or baguette bags. Stay on the lookout for changes in style and rising trends, especially with the upcoming Paris Fashion Week. Have a fashionable fall!