Rainy Days Won't Stop Marymount's Open House
Hang on for a minute...we're trying to find some more stories you might like.
On the Sunday before Thanksgiving, November 29th, Marymount hosted their annual Open House for prospective students, and boy, was it a chilly one. However, pouring rain did not stop our Marymount students and teachers from putting on a wonderful event. We had about fifty students leading tours, advocating our school's curriculum, and showing off their involvement in school activities and sports. An outstanding number of families from all over L.A. County came out to see Marymount in action, and we did not disappoint.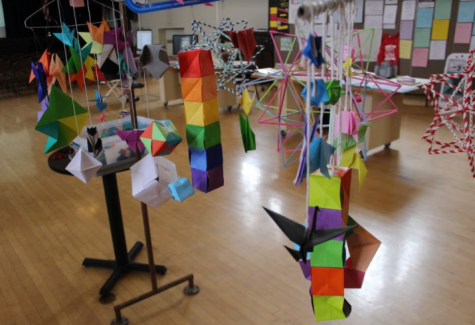 Kicking off the day, we heard two beautiful pieces from the Marymount orchestra, which alone could convince any music-loving prospective student to want to join our school. We also saw a well-organized performance by the Advanced Dance Honors and Acting 1 classes. Families enjoyed lunch and snacks provided by Sage Dining. The overall feedback from parents was positive, except for the unfortunate situation of rain.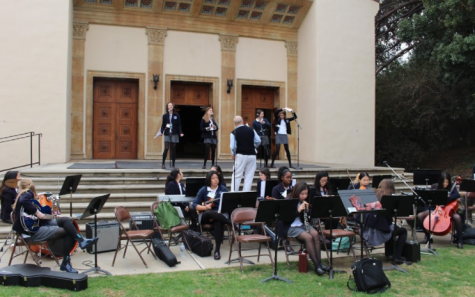 The success of this event would not have been possible without the help of the student ambassadors and especially Mrs. Lemlein, Director of Admissions, and Ms. Arenstein, Associate Director of Admissions, who organized the student-led aspects of the event. Many do not know, but Ms. Arenstein is an alumna of Marymount. She shares her experience as a prospective student attending Marymount's Open House as opposed to planning the event by stating:
"When I attended Open House as a prospective student, I was not really considering coming here. I'd always assumed that I would go to a different high school, but my parents and my middle school principal encouraged me to have an open mind, and so I came. It was a day that ended up changing my life, and so from my perspective now, I want to help other families understand what a great school Marymount is and the great things that await their daughters here. In particular, I really value our hard-working student ambassadors, because it were those friendly faces years ago that made me want to come here."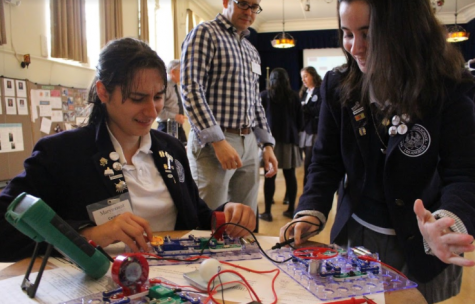 As our Open House came to a close, we saw that Ms. Arenstein's vision for advocating Marymount's overall renowned school and community became evident as parents and future young sailors left with a smile on their faces, eager to apply and enroll at Marymount.